By Spy Uganda
Kampala: Next Media Chief of Protocol Officer, Mr Pablo Bashir yesterday set endless smiles on the cheeks of children with disabilities at Uganda Cheshire Homes-Katalemwa, after donating an assortment of items worth millions as a way of celebrating his birthday.
Born August, 23rd in yet to be identified year, Mr Bashir noted that he chose to celebrate his birthday with Katalemwa children in reflection of how Allah saved him out of a deadly accident that ended life of many of his friends while they were heading for the burial of late Anas Kariisa last year.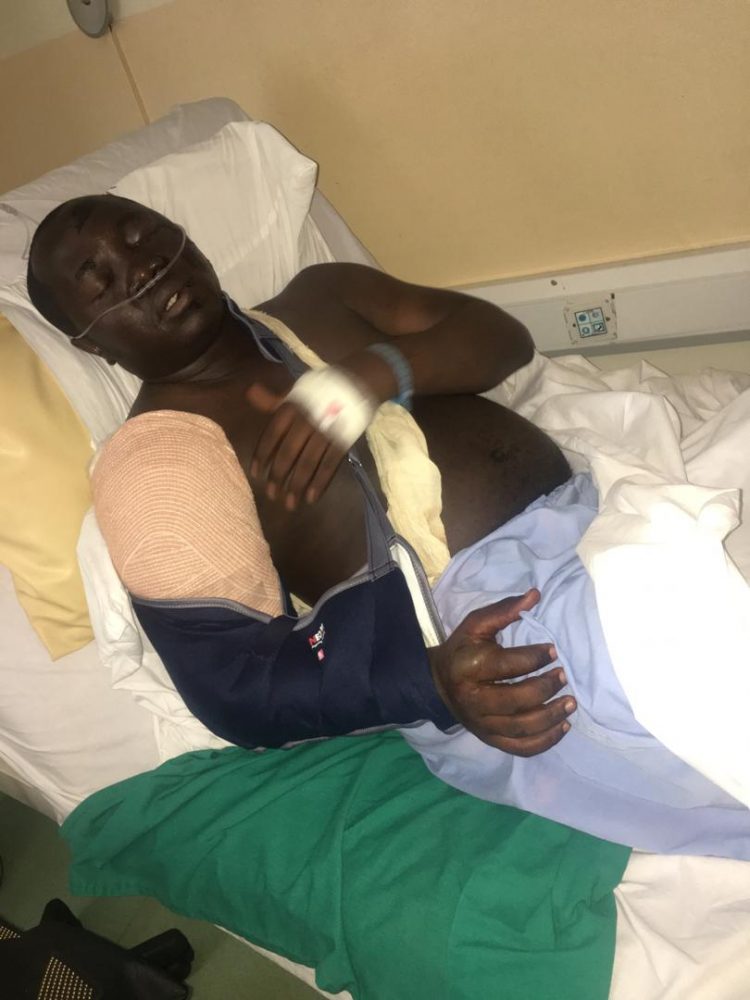 "Today am here to celebrate this day with my brothers and sisters in reflection of how almighty Allah saved me last year from an accident that left a couple of my friends dead, who am I?, i think Allah left me alive such that I can be impactful to his people like these Katalemwa children, am really grateful Ya'Allah," said jubilant soft-spoken Bashir.
Among the items donated by Bashir in collaboration with Kaliro Sugar Company that was represented by its Public Relations Officer Ms Hellen, included dozens of sugar sacks, cooking oil, boxes of bar soap, liquid soap among others.
Uganda's leading brown Sugar producers-Kaliro Sugar & Allied Industries Limited is a subsidiary of Alam Group. This was established in 2011 with the aim of meeting the regional deficit and giving Uganda 100% sugar self-sufficiency.
Sharing a word of appreciation to Mr Bashir, Nabakooza Oliver a guardian of two kids at Katalemwa, poured heaps of praise upon him for considering them amidst this pandemic season that hugely affected their living.
"My son, the truth is, we have been traumatized so much by this pandemic of corona, but am so happy that our good Lord has always provided to us through people like Bashir, I can't stop thanking God for rescuing Bashir's life because it is indeed purposeful to Ugandans, people with disabilities like us here inclusive, thanks Bashir," noted a smiley Nabakooza.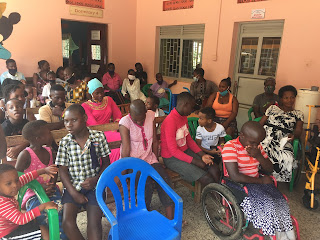 Meanwhile, from Katalemwa, Bashir was driven by his loyal friends thinking was going to chill with them at his swanky home, only to be thrown into a mega sumptuous birthday party that didn't only attract Uganda's prominent CEOs but also foreign corporates.
At an event held at Tamarai hotel Kololo, Bashir was welcomed by a throng of social distanced friends among them including, the Nigerian Ambassador to Uganda, Chief Strategy Officer Next Media Services-Mr Joseph Kigozi, YUASA CEO-Mr Hashim AR Wahaib among others.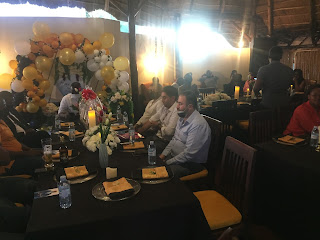 After one-two-three speeches, friends started showering a baby born Bashir not with your mineral water but with parcels of bank cheques while others passed behind to fill his trouser pockets with dollar notes.
Guess what, from the above moment, the MC opened curtains for food crushers who matched smartly on the dining table that was filled with all tribes of meals both local and foreign accompanied by all sorts of drinks and the rest was enjoyment to enjoyment till curfew time.