By Andrew Irumba
US president Donald Trump, through US Embassy in Kampala has issued a health alert to its Nationals in Uganda, with plans to evacuate them as Uganda's cases of patients that tested positive to COVID-19 rose to 23 by end of Saturday
According to a notice (health alert) released on the Embassy's official website for Uganda, the Embassy has disclosed that it's liaising with the Ugandan government to allow a plane to land at and depart from Entebbe International Airport, sometime within the next week.
The embassy added thus; "This will not be a U.S. government-operated or funded flight. Availability and cancellations will be controlled by the airline. The flight will be via an international routing to either JFK or IAD, with the option for onward domestic flights according to availability", it said.
They further said that the airline estimates the cost would be approximately $2500 per ticket for an itinerary terminating at IAD. "The price may vary, depending on final destination." they said.
President Museveni recently closed Entebbe International Airport in a bid to curb the rapid spread of the novel virus (COVID-19). The president only left the airport open to cargo planes.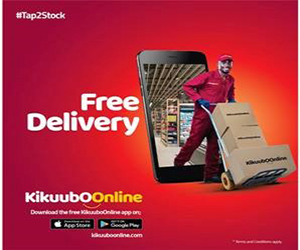 The directive appears to be hampering US Embassy's evacuation of its Nationals a move, that has left them embroiled in negotiations with Ugandan officials to allow Civil Aviation Authority open for this only flight to the specially for Americans and theirs family associates, the statement on their website emphasized.
Uganda currently has 30 confirmed cases of COVID-19 with no officially confirmed death while America leads the world with 118,592 confirmed cases, 1,979 deaths and over 14,400 new cases being recorded every day.
Let's KickCodiv19OutOfU