By Spy Uganda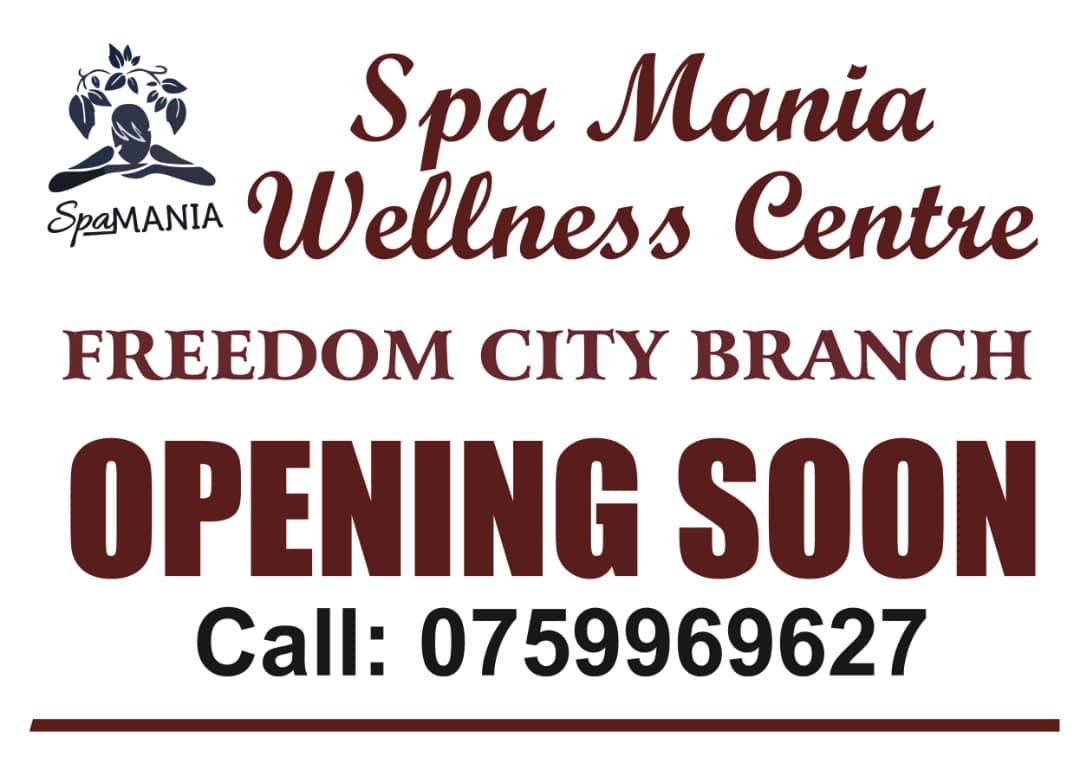 Kampala: In his 17th presidential address on COVID-19 pandemic, Museven allowed salon operations, but urged them to work under Ministry of health guidelines (SoPs) meant to curb the Coronavirus spread.

The President added that salon operators must put on face shields and ensure that their clients too have face masks plus observing social distance among other measures.
Due to the above directives, the management and staff of Breeze Serenity & Spa have taken all the above guidelines to a whole new level, when they came out today tightly 'buttoned' like they were vising Mars planet!
The Company's managing Director Alexis Jubilee assured their clients that they have put up all coronavirus response measures as advised by MoH and promised to continue following all guidance from the government while providing effective services to their clients.
In a statement seen by TheSpy Uganda, she highlighted the fact that their primary focus was on the safety of their valued esteemed clients and employees who are very crucial to their business and have seen it grow by lips and bounds. Located along Kimathe avenue,on Pan-African House (Kampala Casino), ground floor. Breeze Serenity is a real deal, because they will not only treat you to their amazing skin, body and soul soothing, but you will be having your favorite coffee cup as they work on your outer and inner beauty. Catch them up for services like Massage, manicure and pedicure,pamper, drift away, make up, body scrub, Tatoo,tint trim among others.
Read Her Full Statement Below:
"Dear our Valued Clients,
Today we all face an unprecedented challenge and a shared concern the COVID-19 pandemic. The management and staff of Breeze Serenity Salon and Spa would like to thank our government for the effort they've put in to protect us. Special thanks to the MoH team, Doctors, Nurses, support staff and all logistics staff involved. Bravo!
Yesterday Wednesday 22nd July 2020, we opened our doors again after months of closure and lockdown due to COVID-19. To say we were thrilled to be back is an understatement!
However, now our primary focus is on the safety of our valued esteemed clients and employees who are very crucial to our business, as they are the persons that deliver services to you our valued clients.
Providing excellent service is a key priority for our team to do whatever we can to prevent the spread of the virus, which has affected every business across the world.
We have put up all coronavirus response measures as advised by MoH and continue to follow all guidance from the government as we also make your beauty shine!
We fully understand all your concerns and would like to highlight that; please be assured, that we are proactively working to adapt our business processes to the new working environment.The efforts we have made over the last many years to deliver operational excellence render us ready and capable to adapt our business model as required. We shall continue to closely monitor and assess the situation and react appropriately.
We shall continue to work our hardest to ensure that you, our clients, remain confident that visiting our Salon and Spa is safe and convenient.
We greatly value your loyalty to us and promise to always be at your service! If you have any additional questions or concerns, please do not hesitate to contact me. We are determined to weather the storm together!
Thank you for your continued support and trust, I send my best wishes for great health and well being to you, your family and colleagues, Best regards".