By Our Spy
Kiira Municipality: A city businessman, ably identified as Mr.Robert Kiwanuka has replaced Kimbejja wetlands with swanky, permanent apartments, some of which are already roofed, only waiting to be fixed with doors and windows for tenants to occupy and the man starts harvesting millions per month, at the detriment of frogs, among other benefits the wetland has been serving to humanity.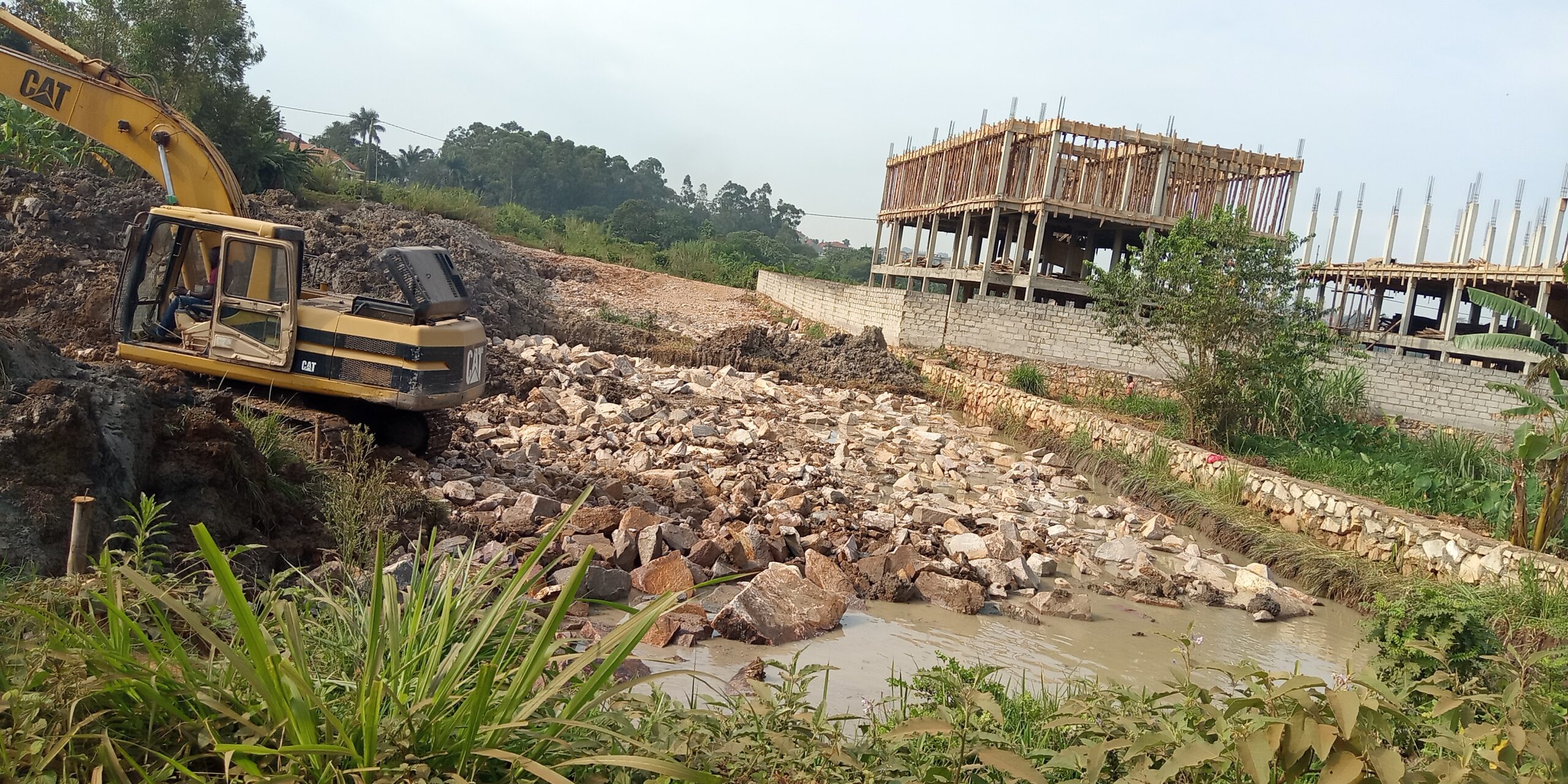 READ ALSO: Fear As NEMA Okays Rice Growing, Sand Mining In Lwera Wetland
Kimbejja wetland is located in Kirundambaata village, Namugongo, Kiira Municipality Wakiso District.
The wetland/seasonal stream that's being replaced with permanent structures is actually a tributary to the Nsooba wetland system and drains parts of Naalya, Najeera, Kira, Namugongo and Kyaliwajala wetland systems.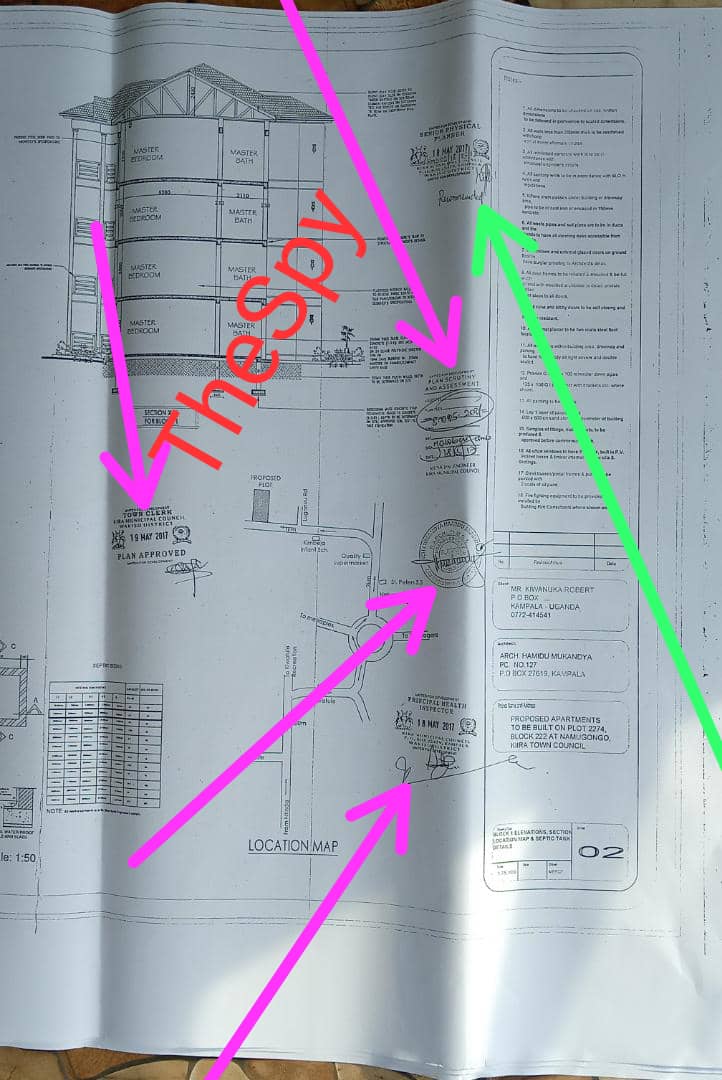 READ ALSO: President Museveni Resolves To Cancel Land Titles In Wetlands
"It's that crucial in this part of the larger KMP water drainage system, so when you tamper or alter with its flow here at Kimbejjja, literally you're with flow and filtering of water in all those areas above, but nowadays the rich and connected people in Kampala think that all humanity needs in Kampala are buildings, they never look at other aspects of co-existence with other human needs," an annoyed resident who was passing by the site commented before adding that the constructors have been building day and night especially during Covid-19 lockdown. "We've not been sleeping those past months as trucks carrying stones to pour in the wetland make noise throughout the night," added neighbour.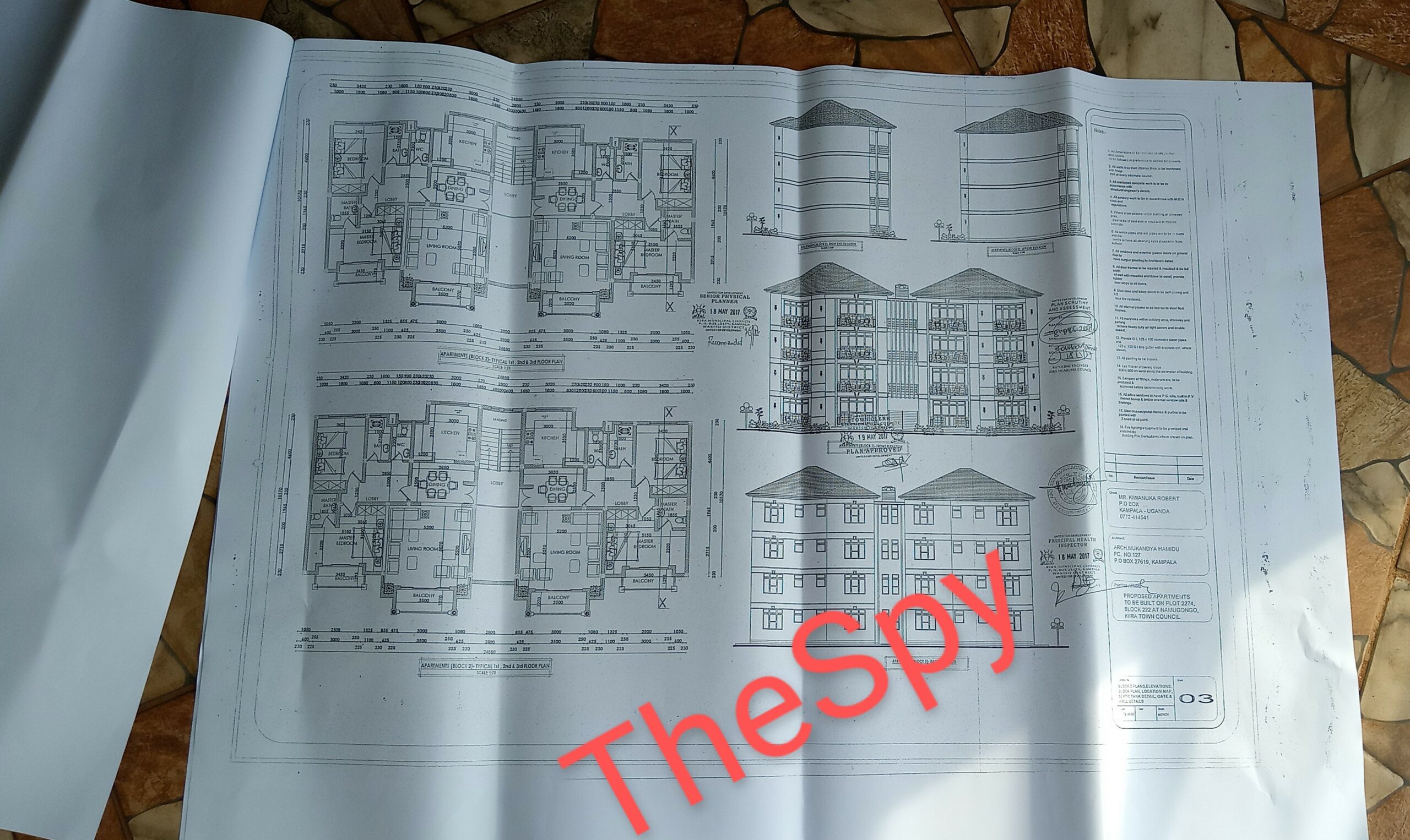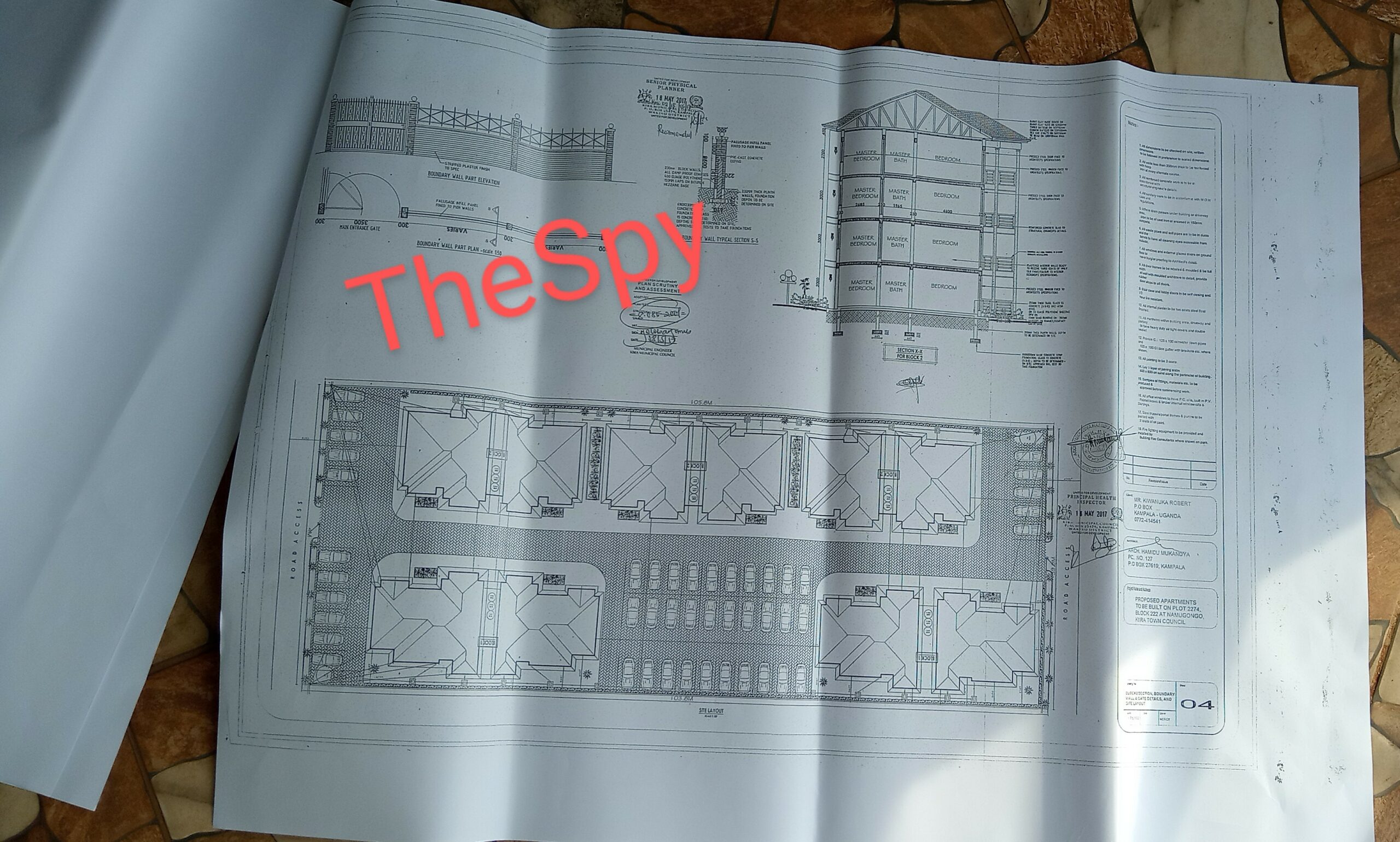 READ ALSO: NEMA Evicts Over 100 Residents From Wetland
Some sources claim that Mr.Kiwanuka is so connected that all the relevant agencies who were supposed to check his illegal activities on the wetland, instead of stamped and cleared him even (some) without coming on-site to ascertain. Some other sources claimed (though this reporter can't confirm for now) that Kiwanuka used money, wetted the beaks of some Government officials to get cleared by the same, whose mandate is to stop such illegalities that pose danger to fauna and flora. Indeed, this reporter has landed on the building plan, where the District authorities including; Kiira Municipality Chief Engineer, Senior Physical Planner, Town Clerk, Principal Health Inspector, among other authorities, have all cleared the wealthy businessman for permanent structures.
However, when contacted for a comment, Kiira Municipality Chief Engineer, Mr.Joloba said he couldn't comment before going to the site. When reminded about the fact that he already cleared the site, he responded that sometimes people change from what was cleared to their own plans.
"I need to go to the site first because it's common that sometimes people construct something totally different from what they presented for clearance. Sometimes they even change locations of the approved plans to a different which was not inspected, thinking that we will not find out. So, I will comment after going there on Monday (tomorrow)," he said.
Mr.Kiwanuka told this reporter on phone last week that all his activities were approved by the authority, and that if I had any query I should address it to the authority not him. "Yes, I have heard that you've been at the site and that you've been taking photos, but I have everything. My plan was approved by all authorities, what I'm doing there is being supervised by the district authorities, if you need anything go to the district," Kiwanuka said before hanging up our reporter when asked to share copies of the approved plan and NEMA clearance.
How Mr.Kiwanuka managed to obtain a land title in a wetland marked Plot 2274 Block 222, in Kyadondo, Kiira Municipality Wakiso District-something still mind-boggling to this reporter. But we know that Mr.Kiwanuka is not alone, just see in your neighbourhood where you stay and ask yourself where that builder of that multi-billion permanent structure got the license to chase frogs and build in their 'nest'!  Watch the space….