By Spy Uganda
A team of operatives from the Chieftaincy of Military Intelligence (CMI) together with police on Saturday conducted a search at presidential aspirant Lt. Gen. Henry Tumukunde's home in Kololo, a Kampala suburb.
Gen. Tumukunde was arrested from his office in Kololo on Thursday evening, spent Friday at the Special Investigations Unit (SIU) in Kireka, from where he was escorted to his home which was thoroughly searched by the security operatives.
The search team reportedly recovered various items that included military attire, several mobile phone sets, laptops among others.
We have learnt that Tumukunde's two sons identified as Amanya Nduhura Tumukunde and Philips Tumukunde have since been arrested and detained by security operatives.
Amanya was arrested on Friday night by security operatives who picked him from his home in Kololo.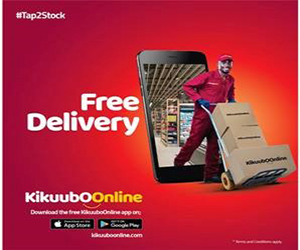 It should be recalled that Amanya contested for the Western Youth Member of Parliament seat in 2016, although the campaigns were so chaotic that his father got shot by police in the leg as they tried to disperse Amanya's supporters.
"Security came and took Amanya from home last night. We don't know where they took him," a family source told us on condition of anonymity.
Amanya, we've learnt, spent the night at Kabalagala police station which is under Southern Division Kampala Metropolitan area, although the charges preferred against him have not been revealed yet.
Besides Amanya and Phillips, several other people, among them Tororo North legislator Annet Nyakecho were also arrested.
A joint security operation commanded by the police Director of Criminal Investigations Department, AIGP Grace Akullo placed the team under house arrest at Tumukunde's office in Kololo. We have now understood that the total of 16 members of his office have been finally arrested and taken by police though not charged yet.
Gen Tumukunde was detained on Thursday and police is considering preferring treason charges against him, over allegations that he uttered treasonous statements in the media when he allegedly called upon Rwandan president Paul Kagame to join forces in Uganda that seek to oust President Yoweri Museveni.