By Spy Uganda
Uganda is an amazing country because there are a lot of strange happenings going on currently. Whereas the phenomenon of Cross-Generational sex was mostly known between sugar daddies and young girls, these days it is very rampant amongst sugar mummies and young boys.
As a result of this increase of bonking action between young men and elderly women, there are several  Sugar Marmalades who are squeezing the juices out of the Wires of several lads who are way younger than them. These are the ones we bring you today, although we know there are several others out there;
Zari Hassan
She is a Ugandan socialite based in South Africa, who is currently feasting on popular musician Deus Ndugwa aka Grenade Official. Zari and Grenade are said to have hooked up last month after she fell out with her former lover Danny Karls aka King Bae. 
Grenade is in his mid-twenties while Zari is her mid-forties but they blend in very well. But apart from Grenade, Zari has in the past dated several boys who were younger than her like Diamond Platnumz, Isaac Lugudde, Mowzey Radio, among others.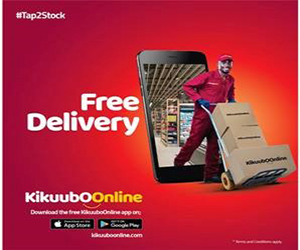 Mama Fina
Sofia Namutebi aka Mama Fina, a renowned traditional herbalist, is currently dating a dude identified as Swaleh Kalema whom she allegedly snatched from Yudaaya Namyalo, a local journalist.  Mama Fina and Kimera, whom she hooked after falling out with her hubby Ssegujja, are planning a mega wedding sometime this year if only the Coronavirus lockdown comes to an end.
However, before hooking Kimera and Ssegujja, she was married to Hajji Mohammed Kiggundu, who was murdered in 2017 by unknown gunmen who shot him dead together with his bodyguard Sgt. Steven Mukasa.
But before getting married to Maj. Kiggundu, Mama Fina had separated from her former hubby Hajji Ismail Sekidde, after he accused her of juggling him with several lads, among them singers King Saha, Haruna Mubiru aka Kitooke, and others.
Judith Heard
Celebrity model Judith Heard has fond memories with popular departed musicians like Mowzey Radio, Emmanuel Mayanja alias AK-47, although she has others who are still living like Young Mulo, Jose Chameleone and Weasel.   
Mary Ingabire
This one is a Ugandan music promoter based in the United Kingdom who has also enjoyed sweet moments with several local musicians. She started with popular musician David Lutalo, whom she lured by organizing for him music concerts in London.
After Lutalo, Ingabire moved on singer George William Kigozi aka Geosteady, for whom she organized music concerts for in the UK and even hosted him at her apartment in London. However, Ingabire's closeness with Geosteady sparked off a bitter war between her and his Baby Mama Prim Kardash which ended up in a bitter split between her and the singer.
Nalongo Maggie Kiweesi
She is fallen singer Emmanuel Mayanja alias AK-47's widow and mother of his twins. But of course, everyone knows that at the time she dated AK-47, Nalongo Maggie was way older than him, only that she pumped dime into his music career.
However, it's not only AK-47 that Maggie has feasted on. Early this year, she fell out with singer Grenade Official,  whom she accused of betraying her after she had spent a  lot of dime in boosting his music career. At the helm of their fallout, Maggie spat venom and exposed a lot of Grenade's dirty secrets. But before hooking Grenade, Maggie was dating another lad who is way younger than her identified as  Nasser Nduhukire aka Don Nasser
Tycoon Agnes Babirye
She is dating a dude identified as Charles Mukasa who is several years younger than her. Prior to hooking up with Babirye Mukisa was married to his baby mama identified as Julie Mukisa. However, thanks to Babirye's money, he forgot all about his family and has since resorted to servicing the good old lady!