By Spy Uganda
Kampala: If there is any man who is having lots of trouble because of his car, then it is former Rubaga South Member of Parliament John Ken Lukyamuzi aka 'Da Man'. Our Spies intimate that Lukyamuzi is having sleepless nights because of his DMC Mercedes Benz C200 registration number UAJ 844D.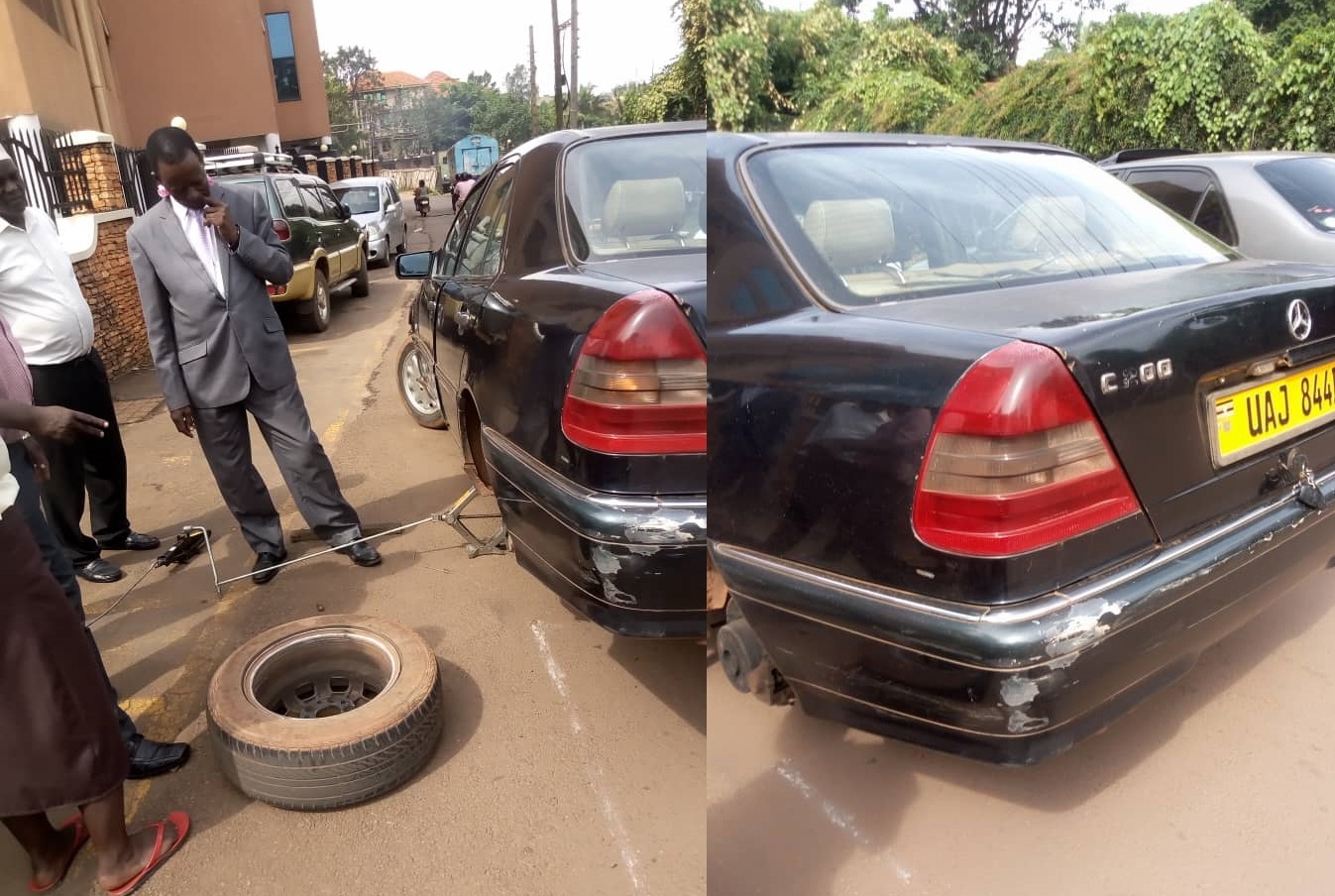 Because  of its Dangerous Mechanical Condition (DMC), Lukyamuzi's Benz keeps breaking down and he often has to plead with mechanics or pedestrians to help me. Spies reveal that his latest predicament occurred early this week, when the car developed a mechanical problem as he cruised around Kamapala. It later came to a thunderous stop in front of Twed Plaza, in Nakasero, after getting a puncture.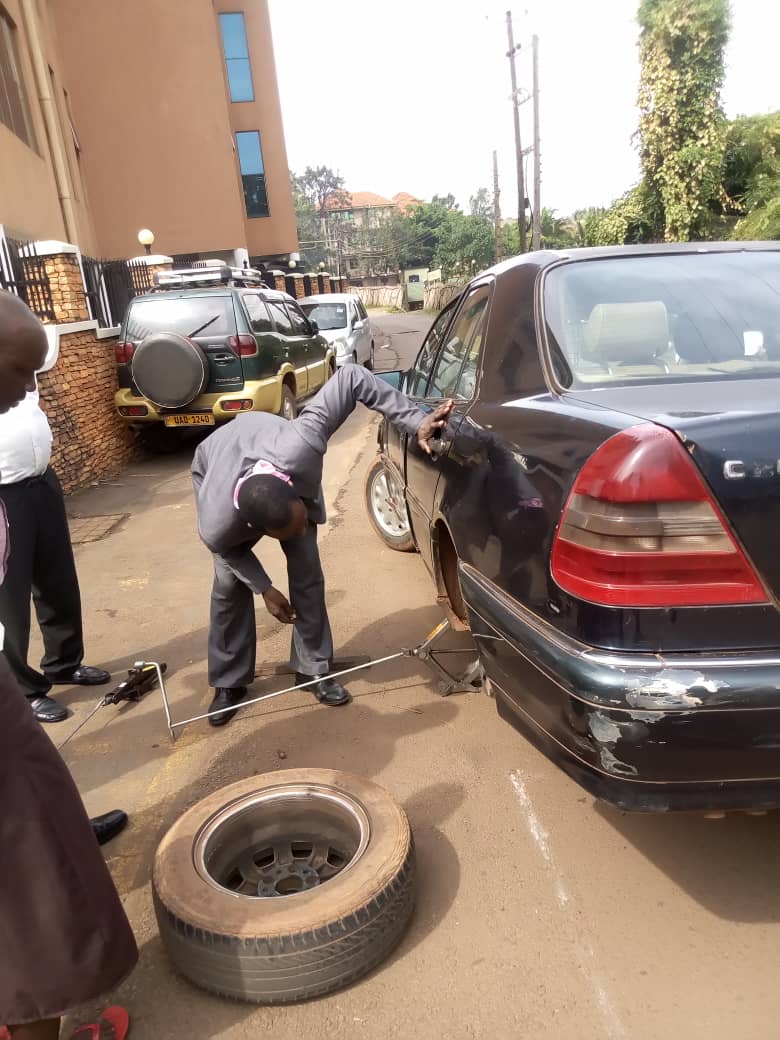 He remained stranded for several minutes, as if wondering what to do next. After making a few frantic calls, a Mechanic arrived on a boda-boda and helped Lukyamuzi to fix his DMC Benz, before the once vocal legislator drove away leaving a heavy puff of polluted fumed trailing behind him.