By Spy Uganda Investigations Team
Busia: TheSpy Uganda has been publishing about the unauthorized/smuggled Kaysalt into Uganda that has since caused controversies between government agencies responsible for restricting its illegal entry that include Uganda National Bureau of Standards (UNBS) and Uganda Revenue Authority (URA).
In our previous editions, it was discovered that both UNBS and corrupt URA officials connive with smugglers at border points of entry after getting bribes, they allow substandard and unauthorised goods Kaysalt inclusive into Uganda.
READ ALSO: Exclusive:UNBS,URA Sharply Disagree On Controversial Kenyan 'Kaysalt' In Uganda
In our One-on-One previously with Dr.Ben Manyindo the Executive Director UNBS, he assured us that it is illegal to have well branded "FOR SALE ONLY IN KEYA" KAYSALT in the country since it abuses the EAC inter-trade protocols, and promised that soon they will coordinate with sister agency URA to resolve this challenge by deploying their officials at all borders suspected to be smuggling points.
However, last week, URA Ag. manger customs Eastern region Edmund Rutebemberwa revealed to our investigative reporter Andrew Irumba that the said Kaysalt is not smuggled rather is entered into Uganda through his consent after paying all required taxes and refuted claims that it is manufactured in India, assembled and branded in Kenya as our sources had established.
READ ALSO: Big Story:Corrupt URA,UNBS Border Staff Connive To Smuggle Kenyan Salt Into Uganda
"Although it is branded for "ONLY FOR SALE IN KENYA", it has no problem as far as our mandate at the customs borders is concerned. The salt is legally entering the country through our customs after duly clearing all the legal taxes Uganda needs from them. And also UNBS clears the same salt every time it arrives at the border, and therefore i don't see why they're turning around" Edmund said.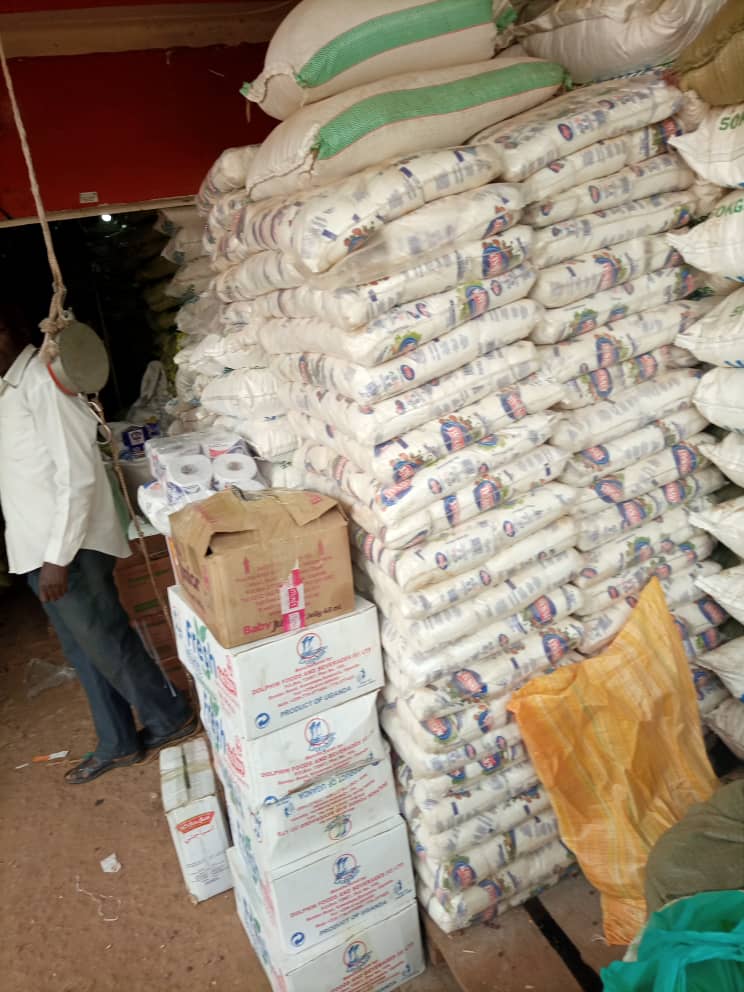 Now, although URA's Edmund strongly remained reluctant to take action against the smuggling of KAYSALT with excuses that its legally imported despite being branded "ONLY FOR SALE IN KENYA", TheSpy Uganda has finally unearthed evidence pinning the brand's material to be imported from India and assembled in Kenya, before spreading to the rest of the EAC countries majorly Uganda through officials on border.
READ ALSO: Kaysalt Isn't Supposed To Be On Ugandan Market Even By Yesterday, They're Abusing Our Brotherly EAC Inter-Trade Protocols-UNBS Boss Manyindo Warns Salt Smugglers Of Dire Consequences
We have established evidence of entry of imported raw salt into Kenya by KAYSALT brand Manufacturer, who later on, after branding it as EAC product smuggles it into Uganda and evade 25% duty which is supposed be paid if it is to be imported legally into Uganda.
The evidence shows that the materials travel from Gujarat India via sea transport to Kenya for final packaging and branding. Our Spy at the Mombasa port intercepted one of their consignments which left India on Jan, 29,2020 and arrived at the port on Feb, 4, 2020 and on arrival was rushed to the factory for branding and packaging and stamped with the Kenyan Trademark as a local brand before it is being smuggled into other EAC countries.
READ ALSO: Big Story:Corrupt URA,UNBS Border Staff Connive To Smuggle Kenyan Salt Into Uganda
Therefore being smuggled, it means that URA is losing the 25% duty tax and other taxes that leverage KAYSALT to be sold cheaper than other brands on the market, since they don't pay all taxes like other local brands on the market, hence creating unfair competition.
Now, local traders contend that the manufacturers of KAYSALT, by importing materials from India, are abusing the spirit for which the protocol was signed by member states of EAC which is now being abused by a foreign smuggler.
Local dealers in the other local brands also contend that the fact that KAYSALT brand is not made from locally harvested salt material means it can't enjoy the EAC rules of origin tax exemption privileges because it doesn't create local jobs for EAC hungry youths and doesn't also meet the other local production costs like other local manufacturers.
READ ALSO: URA, UNBS OnSpot For Smuggling Kenyan Salt Into Uganda, Traders Counting Billions In Losses
Our insider source at Mombasa port revealed to us that the reason as to why KAYSALT manufactures import from India, assemble and stamp the product with Kenya Trademark is because they want to cut costs related with the Rules of Origin of EAC that differentiate between goods produced within the EAC region and those that are not.
What Are EAC Rules of Origin?
This is a set of rules that are used to differentiate between goods produced within the EAC region and those that are not. Custom duties and tariffs for goods whose materials are obtained and produced within the EAC members were removed by EAC Partner States in 2005. This means that goods which comply with these rules and will not be charged any customs or import duty/tariffs.
READ ALSO: Investigation:Busia Traders Urge Border Police,URA To Fight Illegal Smuggling Of Salt
In other words, zero tariff/duties for goods locally made in EAC partner states.
This was aimed at boosting local manufacturing and discouraging importation of goods which can be locally made within the EAC member states. It also aimed at safeguarding their market from being flooded with foreign goods. This idea was intended to create jobs for the EAC young population who are desperately looking for jobs to better contribute to their respective member countries.
What Are Penalties For Infringing EAC Rules Of Origin?
1. A Partner State which does not have national legislation on rules of origin, undertakes to
enact such legislation to make provision for penalties against persons who furnish or
cause to be furnished false documents in support of claims conferring origin of goods
in other Partner States that the goods be accepted as originating from that Partner
State.
2. A Partner State to which a false claim is made in respect of the origin of goods shall
immediately bring the matter to the attention of the exporting Partner State from
which the false claim is made, for appropriate action.
Watch the space for more on this…….!