By Denis Turyahebwa
Kampala: Ugandans from all corners of the world are in immeasurable grief following the sudden death of Kampala Archdiocese shepherd, Archbishop His Grace Dr. Cyprian Kizito Lwanga whom they have praised all along for being Uganda's microphone against bad governance, just like the historical peace ombudsman Archbishop Janan Luwum, who was reportedly murdered by Amin's soldiers due to his stance on bad governance.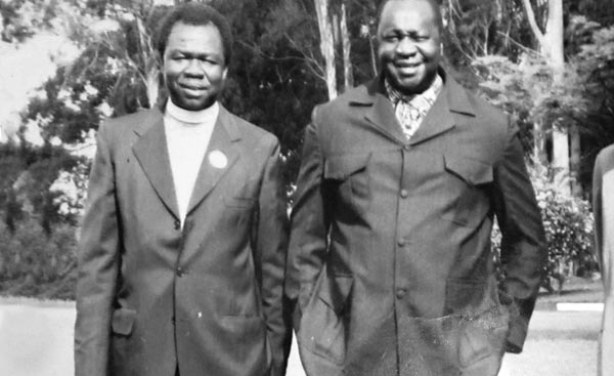 READ ALSO: Bobi Wine, Museveni Differ On Mysterious Death Of Ach.Bishop Cyprian Kizito Lwanga
Dr. Lwanga was pronounced dead by the Archdiocese Chancellor Fr Pius Male Ssentumbwe in the afternoon of Saturday confirming that the clergy was found dead in his room.
Christians have found it hard to take in the bad news of his controversial death based on the fact that he was healthy, alive and kicking when he attended the way of the cross on Good Friday, together with the Anglican Church Bishop, Dr. Kazimba Mugalu, just less than 24hours to his death.
Shocking Secrets! Here Is How Catholic Vocalist, Top Museveni Critic Kizito Lwanga 'Planned To Overthrow Gov't Before Attempting To Poison Bobi Wine'
Dr. Lwanga leaves a mark in the hearts of Ugandans as an advocate of good governance and a proud outspoken man of God, who fought hard to the teeth when it came to fighting for human rights in the country.
Infact,many pundits across the country are now comparing him with the late Archbishop Janan Luwum.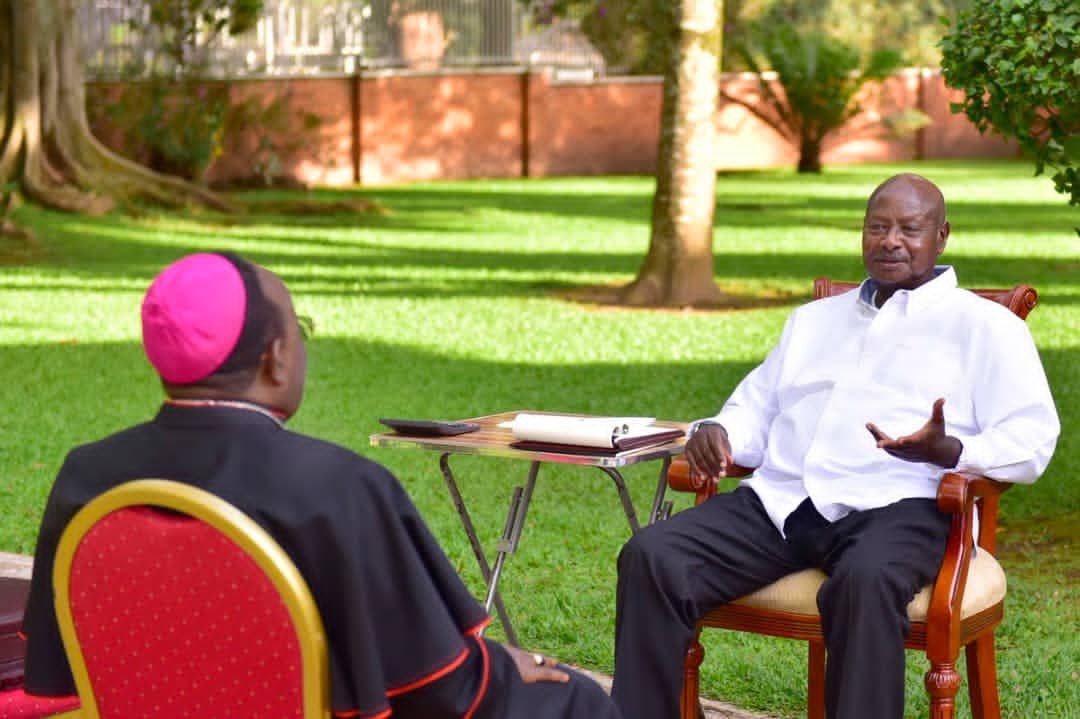 On several occasions, Dr. Lwanga joined Ugandans to task the government to explain about state security organs' brutality against Ugandans, electoral violence, unlawful detentions of Ugandans, among other inhuman acts caused by the government.
READ ALSO: Breaking! Ach.Bishop Kizito Lwanga Is Dead
On February 15, 2021, Dr. Lwanga condemned security organs for unlawful abduction and torture of the opposition youths during the campaigns and after the recently concluded elections and tasked the government to free the innocent Ugandans.
"I remember when NRM came to power, the President (Museveni) said they came to resist the politics and leadership of Idi Amin and Milton Obote regimes. If this is still the same National Resistance Movement (NRM), I call upon your government to continue resisting the evil abductions, torture and killings of people," Bishop Lwanga said.
READ ALSO: Joint Christian Council Proposes Amendments Ahead Of 2021 Presidential Elections
Lwanga was also an advocate of a peaceful Uganda quoting some of his post-election statements where he called on elected leaders from both the ruling party and the opposition to meet and bury differences and discuss how to better serve Ugandans.
Archbishop Lwanga's Full Profile
Dr. Lwanga was Born in January 1953, He was appointed as Archbishop of Kampala on August 19, 2006.
He attended Kyabakadde Primary School. He entered Nyenga Seminary in 1964. Between 1972 and 1974, he studied at Katigondo National Major Seminary, in the present-day Kalungu District.
He then studied Theology at Ggaba National Seminary, in Kampala. In 1979, he joined the University of Clermont-Ferrand in France where he studied administration and languages, with particular emphasis on administration.
READ ALSO: God Wants Peace Not Violence- Archbishop Lwanga's Preaches Ahead Of 2021 Elections
He was ordained a priest on April 8, 1978, at Rubaga Cathedral by Cardinal Emmanuel Kiwanuka Nsubuga.
He was appointed Chaplain of His Holiness in 1986. In 1994, he was awarded a Doctorate in Canon Law of the Pontifical Urban University in Rome.
He was appointed the first bishop of the Diocese of Kasana-Luweero on November 30, 1996 and consecrated bishop on March 1, 1997, at Kasana-Luweero, by Cardinal Emmanuel Wamala, Archbishop of Kampala, assisted by Bishop Joseph Bernard Louis Willigers, Bishop of Jinja and Bishop Paul Lokiru Kalanda, Bishop of Fort Portal.
READ ALSO: Don't Roast Archbishop Lwanga, His Statement Could Help The World Understand How Greedy & Divided UJCC Is-Father Musaala Strikes Again!
On August 19, 2006, he was appointed the third Archbishop of the Archdiocese of Kampala and was installed as the third Archbishop of Kampala on September 30, 2006, at Rubaga Cathedral, succeeding Cardinal Emmanuel Wamala, who resigned.