By Spy Uganda
Gen David Muhoozi, the UPDF Chief of Defence Forces, has ordered the UPDF's Military Police to supervise Local Defence Units (LDUs) operatives, such that they don't reign terror on Ugandans under the guise of implementing Presidential directives on the fight against Coronavirus (COVID-19).
According to the Defence spokesperson, Brig Richard Karemire, Gen Muhoozi has since directed motorised Military Police to monitor the discipline of all deployed officers during the fight against COVID-19, including the LDUs. He said on Saturday evening that the directive is an additional one.
"As an additional measure to report erring security personnel to Lt Col Edith Nakalema, the Chief of Defence Forces has directed motorised Military Police to monitor the discipline of deployed forces including the LDUs. Stay safe," said Brig Karemire.
It should be noted that during his national address about Coronavirus on Friday, Present Yowei Museveni vehemently condemned acts of violence and brutality meted out unto Ugandans by LDUs and UPDF under the guise of implementing the Presidential Directives against the COVID-19 night curfew and even ordered for the arrest of errant security officers.
Museveni said he had been briefed about the misbehaviour of some LDUs; "Some LDUs are misbehaving by entering people's homes.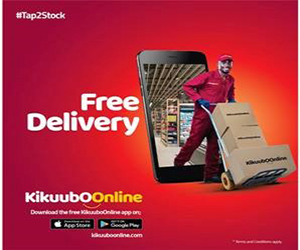 During Curfew hours, you are looking for people outside not inside homes," President Museveni said before adding that the LDUs who act outside the rules of engagement would be seriously dealt with, before he called them 'pigs'.
The concern was raised after some residents of Kulambiro and Kawempe, both city suburbs, complained of LDU operatives entering their homes at night under the guise of enforcing the curfew.
It should be noted that last week Gen Muhoozi issued a public apology on behalf of government and armed security forces for the brutality that had been unleashed upon Ugandans by LDU operatives as they purportedly implemented Museveni's 'Stay Home' directive, saying the high-handedness exhibited by security forces was uncalled for.