By Spy Uganda
 Kampala: The Minister of gender, labour and social development, Frank Tumwebaze has been fully nominated on NRM ticket to contest for Member of parliament for Kibale East county in Kamwenge District. Tumwebaze who was nominated on Thursday has applauded his supporters in Kibale for trusting him and walking the journey with him for the years he has been representing them.
"Thank you for your immense love, support and prayers that pushed me through the NRM primaries with an uncontested landslide victory of 82%. You have yet again moved on with me on our common journey of transforming our hitherto unknown and underserved area of the greater Rwanwanja now Kibale east county and enabled me to get successfully nominated by the independent Electoral commission yesterday Thursday 15th October at 15:19hrs". Tumwebaze said.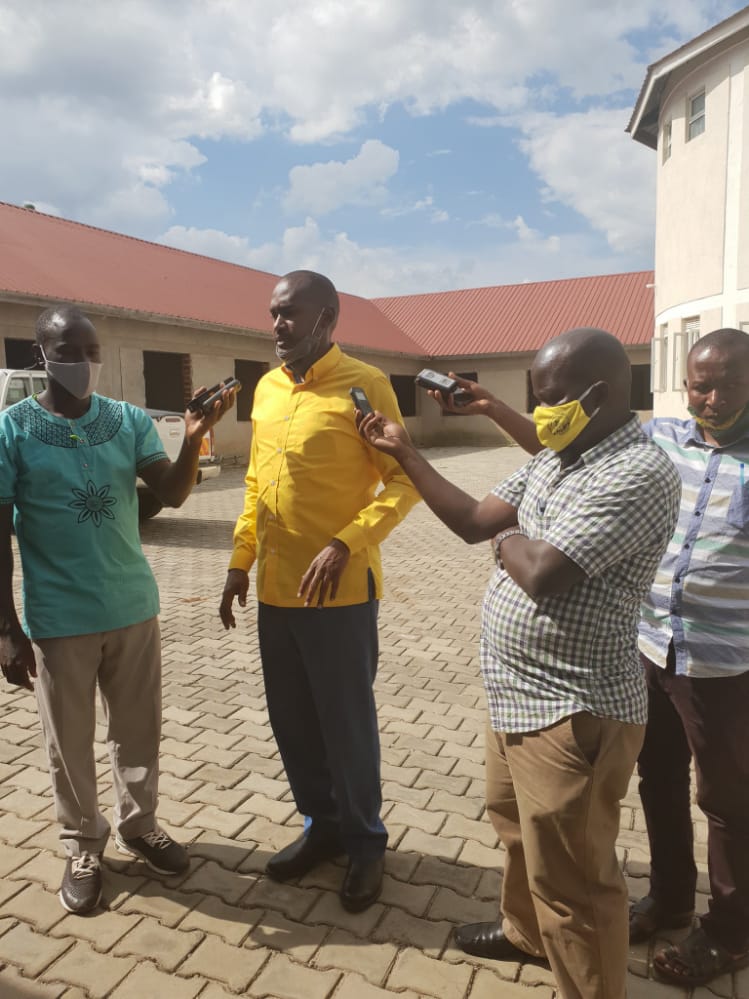 Tumwebaze further promised his voters continuous service delivery and development in Kibale and Kamwenge District at large.
"My earnest pledge to you is that I will never sleep on the job. I will continue advocating for the scaling up of all the needed social services like clean water to cover all villages, electricity and modernization of our education and health infrastructure so as to improve the service coverage gaps as well as improve on the quality of service work with efficiency." Tumwebaze added.
"In addition to advocating for the scaling up of these social service delivery programs, I will add on a component of skilling the youth and women entrepreneurs. Our driving principle in this will be "Skilling to learn and learning to Earn".
Tumwebaze further noted that despite many service delivery projects in the area, like more schools, more health centres, more water schemes etc, there is need to now focus on improving people's livelihoods through empowering them with vocational skills that enable them to better their trade so as to earn.
"This is the great message our Leader H.E Yoweri Kaguta Museveni has always emphasized unceasingly. I appeal to all people of Kibale East and Kamwenge District in general and all fellow citizens to vote our great leader in the coming general elections as President. In him, we see a better tomorrow." Tumwebaze said