By Michael Atwakiire
The Sheema District Chief Administrative Officer (CAO) Davis Beyeza Dembe on Friday interdicted the Parish Chief of Bwayegamba parish in Kigarama sub-county, over allegations of conning money from over 15 elderly people, purporting to register them to get SAGE money.
Lauben Namanyire, the suspect, allegedly collected Shs20,000 from all his victims, promising them after registering they would be eligible to benefit from government's SAGE programme, which wasn't the case.
Dembe said that he has been receiving complaints from Kigarama sub-county local leaders about Namanyire being a conman and last week he received a letter bearing evidence that he collected money from elderly people in Bwayegamba.
"He allegedly convinced them that whoever gives him Shs20,000S was to benefit from the SAGE (a government programme that caters for the elderly)," Dembe said.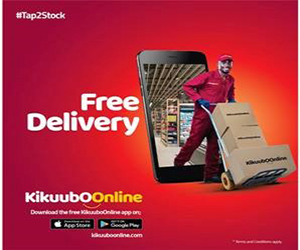 He added that "At first I couldn't believe that a young man like Namanyire could do that. Surprisingly, when I called him to my office he confessed that he indeed took the money. When I asked him why he gave lame answers and I decided to interdict him."
Some of the elderly people he conned include; Bakatagura Eric 100 years, Soweedi Bampata 83 years, Tizihwa Beatrice 87 years, Kacuma Patrick 92 years, Bitariho William 82 years, Kiruuri Yowasi 85 years, Jackson Bagunywa 94 years, Gubingu Jackson and others.
According to the letter that was addressed to the CAO by Bwayegamba local leaders, Namanyire used to dodge their council meetings and to disrespect council members by using abusive languages while addressing them.
They allege that besides conning them, he also used to take peoples' social amenities like hens, sugar, salt, soap and others which were meant to be distributed out to the elderly.
Daniel Bafaki, the chairman Local Council II Bwayegamba Parish, said that; "Namanyire started with stealing Council's firewood and doorframes during Christmas season. When we asked him where he had taken them, he said that he was cleaning the Council, so he sold the firewood and doorframes and used the money to play cleaners."
However, when this reporter contacted Namanyire for a comment about the matter, he vehemently refuted the allegations, saying that his interdiction was 'full of politics' and that his boss, CAO Dembe, didn't follow the right procedures when interdicting him.