By Denis Turyahabwe and Andrew Irumba
The Health Ministry is to launch the National physical activity day next month, July 8th with the aim of promoting physical activities in the country.  The Government Spokesperson, Ofwono Opondo, on Tuesday said  the Ministry briefed cabinet on its plans to kickstart the initiative on Monday.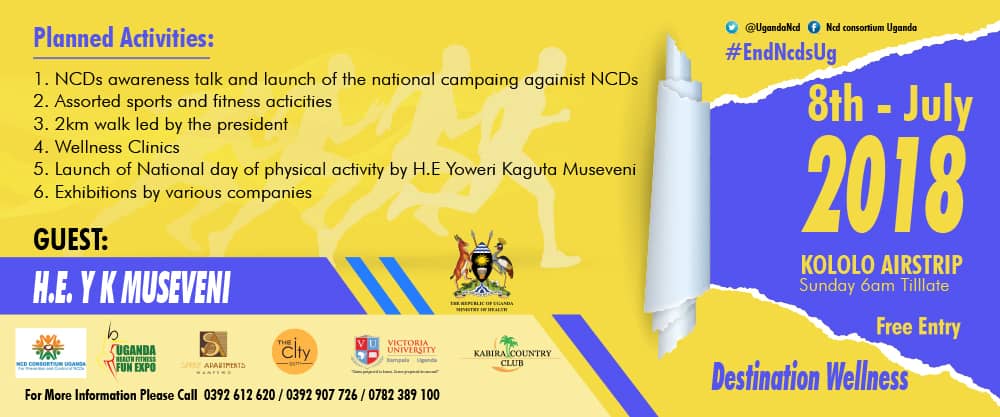 The ministry will launch the campaign at Kololo Ceremonial Grounds on July 8th under the theme "my health is my responsibility." According to Opondo, the initiative will help in strengthening government efforts in the prevention of non-communicable diseases.
He said the initiative will also be used to encourage timely action on the promotion of physical activity in order to keep the population of Uganda healthy and fit.
Health Ministry officials will equip members of the public with information about the importance of physical activities in non-communicable diseases prevention and control during the launch of the initiative.
A number of services such as health Education talks by the experts in the area of non-communicable diseases, screening of major non-communicable diseases and their risk factors will be provided. Ugandans will further be equipped with health advice prior to engaging in physical activities and the recommended measures.
''If people adopt physical activities as a routine in their lifestyles, some health complications will be prevented," Opondo said.