By Spy Uganda
Fort Portal: The community of Batooro and Batoorokati hailing from the Tooro Sub-region but living in London has constructed a multi-billion public market that will cost up to Ugx7 billion with an aim to spur development in the region. The moneys are collected from membership payments who each pays 100Pounds (shs470,000).
The Association then birthed a limited company named "House of Tooro Ltd", a business arm of the Association.
The market which has so far chopped over shs1.5b, will be having 28 lock-up shops (40 so far finished), 500 lock-up stalls (200 so far finished), five spacious apartment blocks with 24/7 guarantee security, water supply, and electricity among other amenities.
Not only the above, but the market will also have underground stores, a petrol station, a washing bay, classic restaurants, a banking hall, a drugs clinic, a pharmacy, and veterinary drug shop to cater for the animals in the areas.
The Board Chairman, Ambassador Guma John Komwiswa, who is now a Councilor attached to Ugandan Embassy in London, says they considered apartments targeting Mountains of the Moon University (MMU) and Kicwamba Technical Students and tourists who will be paying for the accommodation. "We have so far drilled water for our market and the surrounding community but when the market is complete we will have the capacity to supply over 10,000 liters of water to the community to the whole community and our facility," added Guma.
Guma also added that the coming of their investments in the area has spurred development in the area including hiking of prices for some properties like land, which is a good thing. "Before we bought here, land was cheaper,not a plot here goes for about shs20m, our coming has hiked the standards of living here," he said.
Formation Of The Association
The Association, formed around 2018 has since attracted the Cream-De-La Cream of Tooro community who are now vowing to work together to develop their region. After paying for membership, one buys a number of shares of their choice, which in turn determines your profit net and other benefits as members.
How Plan To Build Market Was Hatched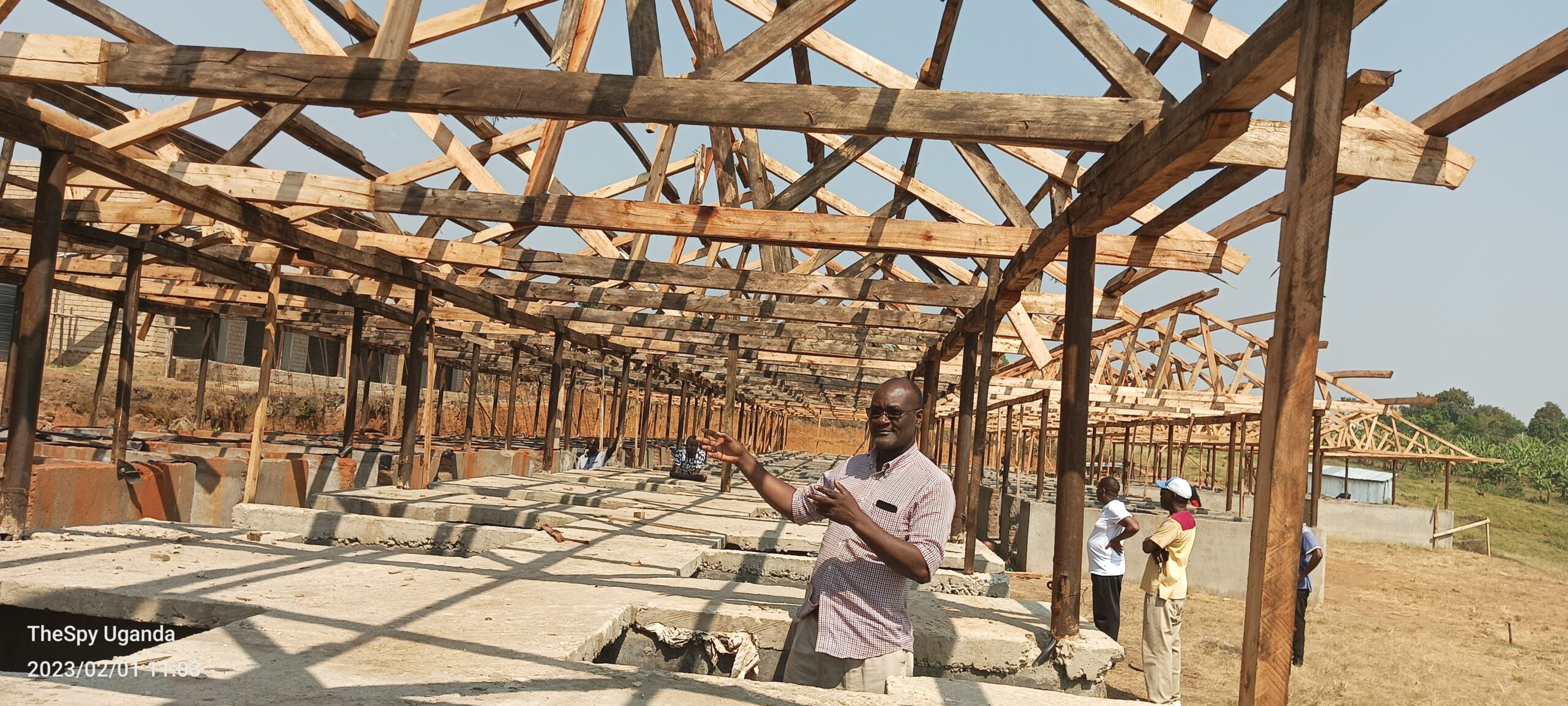 After attracting filthy rich members and collected over shs6b, which was lying idle on the account, an idea was then sold to members to deposit the same money into Bank of Uganda Treasury Bills and bonds at 12% interest per annum. They also deposited another huge amount about shs30m into a private entity called Kitamirike Private Bonds at an interest of 14%, both of which generated more profits.
In 2021, after accumulating a lot of money through the above deposits, it's at this point that they agreed and bought 10 acres of land in Nyankwanzi Village, Bwanika Parish, Kicwamba Sub-county, Burahya County, Kabarole District. The land cost them about shs250m and construction of the market started in 2021.
Our Spy who visited the site last week on Tuesday was informed by the Association Board Chairman, Ambassador Guma that plans are underway to request the President to come and commission the market upon completion.
"When complete, this facility will offer hundreds of jobs to our youth (as you can see some are already employed in the construction process). More important, we've been having matooke here that has been going to waste. Now we're creating a banana selling area where all matooke will be gathered and traders can find them in one place. With time, even a processing machine for value addition for them with be put here so our farmers can benefit," Guma explained last week at the site.
Guma also added that because of the developments in the area, they've been able to lobby for power and other amenities which are benefiting the local community. The Association Board Members including;
1. Mr Guma Komwiswa – Chairman
2. Mr David Nyamutale – Vice Chairman
3. Mr Luke Kwamya – Secretary
4. Mr Moses Storm Ihunga – Treasurer
5. Mr Phillip Kagoro – Member
6. Ms Stella Asiimwe – Member
7. Ms Joyce Kajole – Member.