By Ronaldo Kalangi
The first ever social cycling event in Uganda was organised by Uganda Tourism Board(UTB) in partnership with Tendon bikes to mainly encourage Ugandans and tourists to tour Kampala and the country by cycling to different tourist attractions. The Jamii Social Rides will be happening every last Sunday of the month.
The minister of state for tourism Mr Godfrey Kiwanda Subbii while flagging off the cyclists at Uganda Museum said that the well organised and attended event is a sign that Kampala is secure and safe. The minister encouraged Ugandans to participate in promoting tourism through cycling, and be proud of their beautiful country Uganda. He also stressed that cycling is a very effective exercise to fight Non Communicable diseases like high blood pressure, diabates etc.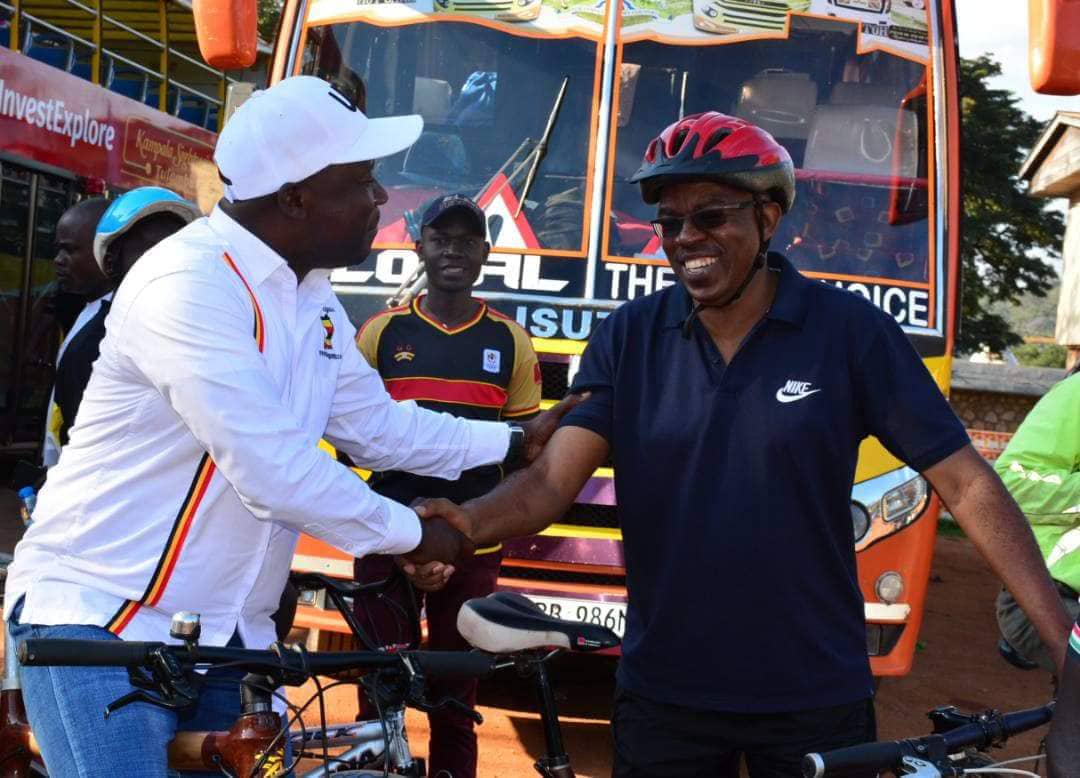 Brig Richard Karemire who represented the Chief of Defence Forces said UPDF is a People's Army and therefore it does not only promote security by protecting people and their property but also promotes a healthy living like today's bicycle ride with an aim of promoting physical and mental security Ugandans
Brig Karemire added that UPDF's participation today's activity is in line with implementing H.E the president's objective of promoting a healthy life style within the armed forces and all Ugandans.
According to Mr Kisembo of Tendo Bikes and project director of Jamii Social riders the initiative is intended to promote cycling as a sport that helps family health life style but also promote a panAfrican cause in the entire East African region. Last year the same ride was taken to Burundi where the president of Burundi was the chief rider.
Mr Kisembo also said that UTB in the near future is going to partner with KCCA to build cycling lanes on Kampala roads so that many of Kampala residents especially the cooperate can be encouraged to cycle to work instead of driving. Cycling will also protect the environment by reducing on the pollution by vehicles and motorcycles which will also have a health and financial benefits to the riders.
The 15Km ride started from Uganda Museum to: Mulango round about, Yusuf Lule road, garden City round about, Kamwokya-Kira Police traffic lights, Lugogo by pass back to Kamwokya and finally back to Uganda Museum.
The event organised by Jamii Social Ride in partnership with UTB together with Africa Mashariki group, Africa Tours and travel, Uganda Tourism Board, UPDF, UPF, KCCA, Uganda prisons services, Ministry of health, promote Uganda tours, City ambulance and Tendo bikes.
Also participating were Col Semanda from min.of Education Sports and culture and Deputy Spokesperson Lt Col Deo Akiiki, UPDF officers and men among others