By Benjamen Emuk

Comedy is not a science, its art. Therefore there are no rules and it can be very subjective. What one person finds funny another might cringe at.
Comedy nights are huge in Kampala. Almost Every evening you can catch the happiness from different leading sketch comedy groups in Uganda. Notable is Rock Comedy that happens every Tuesday Night.
At Rock bar, Comedians poke fun at Ugandan habits and attitudes, effortlessly blending humor with current topics in society, leaving the audience over excited.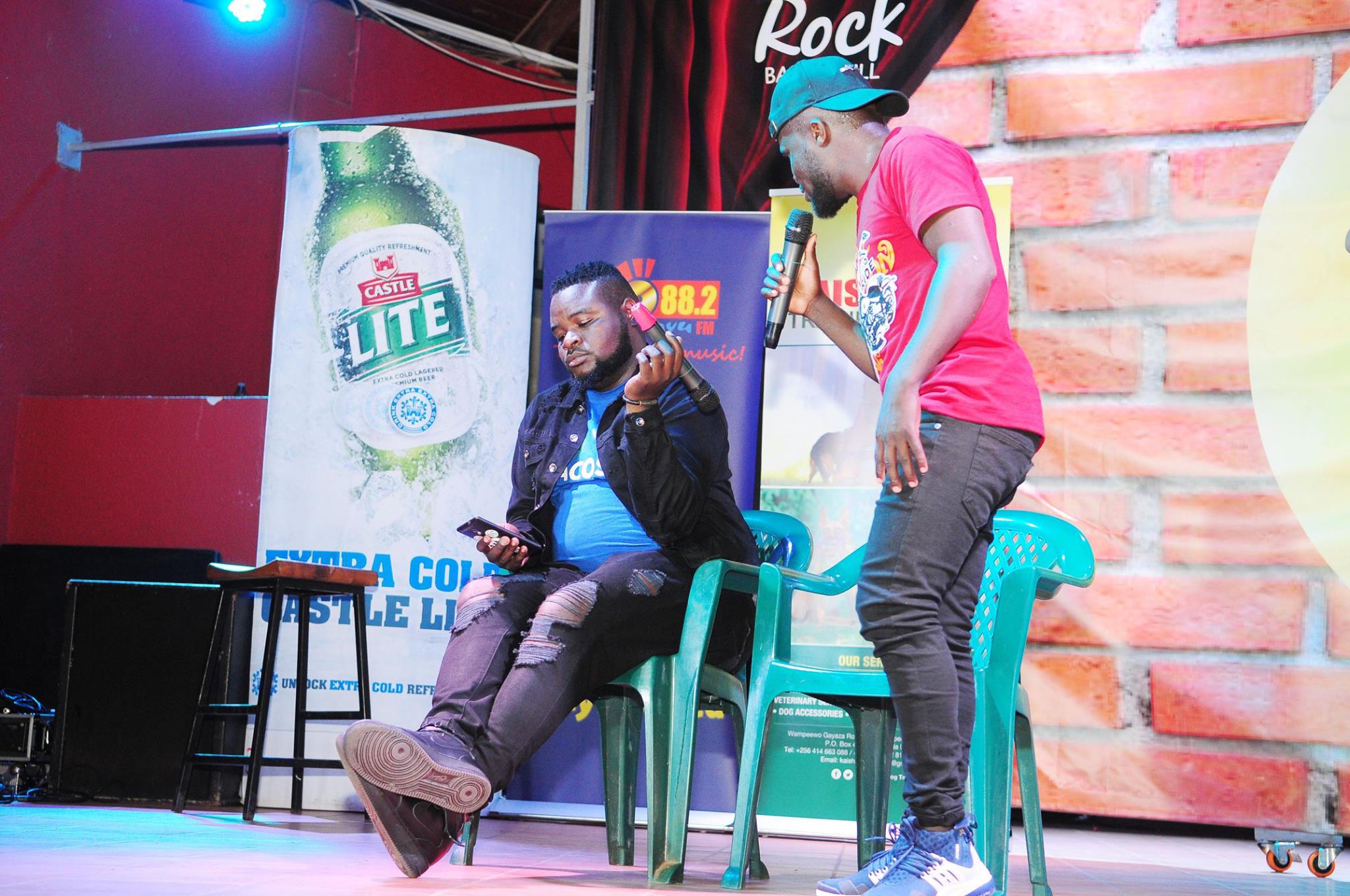 Mad Rat & Chiko doing what they like doing best
A comedian lets us see the funny side of everyday life in politics, society and business without being offensive. We therefore relate to comedians and appreciate what they do in societies.
Looks like the Kampala residents have embraced comedy; they continue attending comedy shows. More so the refreshing Rock comedy shows at Rock bar, which have been happening since March this year. They have been doing a weekly show and still get a full house.
Last Tuesday's episode was full of blissful entertainment with performances from live Band (Herbert & Jonathan), Poets (Phillip Matogo, Hates the Poet), Madrat &Chiko, Ronnie Mcvex, Nancy Kobusheshe, and Smart Ayokya yokya.
Kobusheshe, who was the first on stage, attacked Men who impregnate Women and abandon them after wards.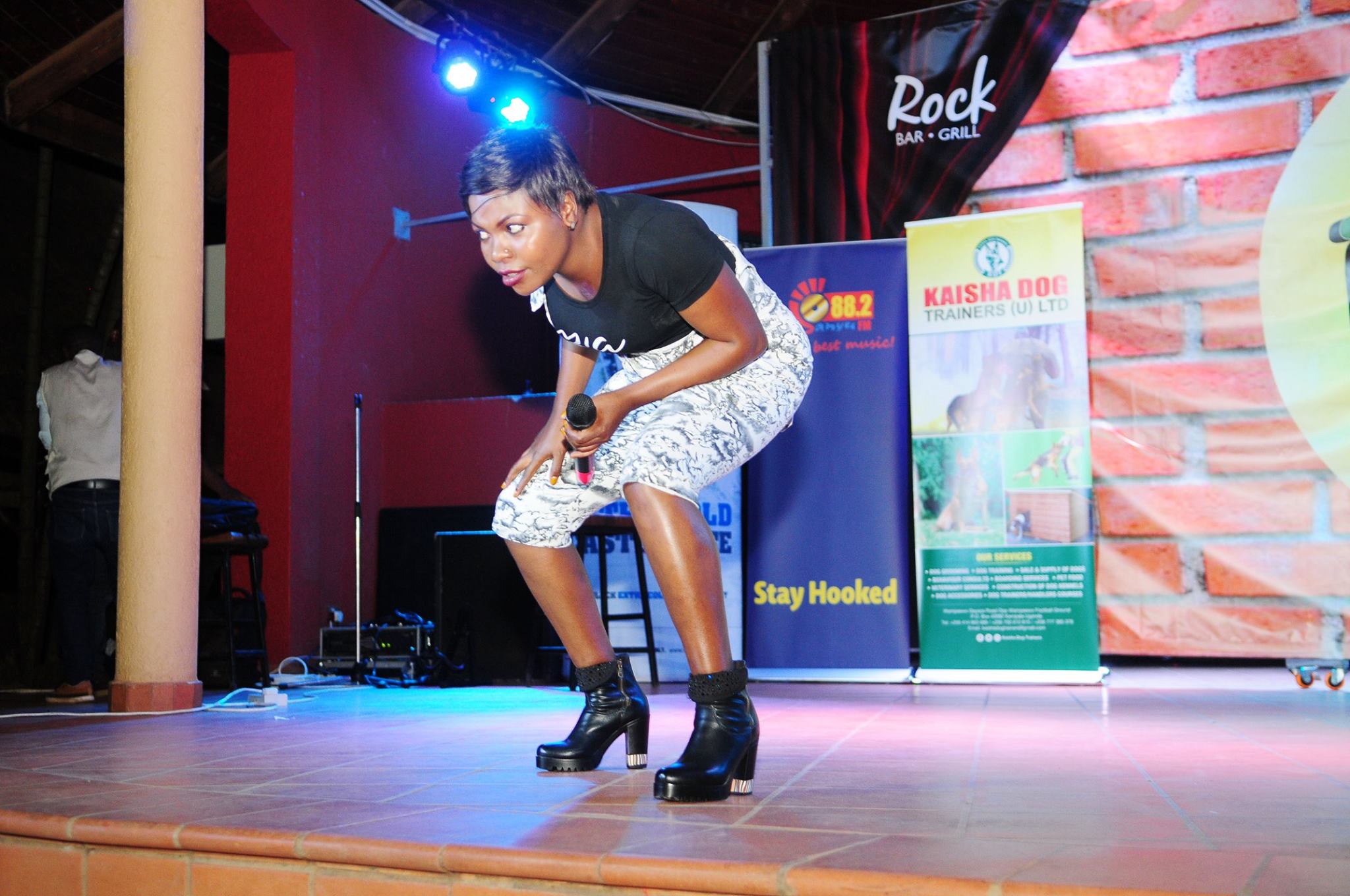 Smart Ayokya Yokya in his stammering accent, cited the Tragedies associated with Circumcision, not forgetting the extra ordinary performances from Ronnie Mcvex and Mad rat&Chiko ,who attacked Banyankole for being proud, arrogant and wanting to show off every time and Baganda of being liars all the time and love ,sex ,poor people  versus the Rich, respectively.
The blissful show was successfully hosted by Kfm's and Fun factory's Veronica Tindi.