By Spy Uganda
The Ruparelia Foundation on Sunday morning 'invaded' slum areas of Kamwokya 1,2 Kololo 1,2,3 and 4 in their distribution of relief aid to less privileged families that are being hit hard amidst the Coronavirus (COVID-19) lockdown.
Led by Rajiv Ruparelia, the Managing Director, the Foundation last week pledged to feed over 5500 poor families in and around Kampala as a way of giving back to communities during this COVID-19 pandemic lockdown.
The exercise that will last for four days started Saturday morning with Kagugube, Bukesa, Kisenyi 1, 2 and 3 parishes in Kampala Central Division.
According to Mr Rajiv, the whole program will roll out for four days across the 12 parishes in Kampala Central Division, as outlined in their schedule.
"Yeah, we've started. Tomorrow (today) Sunday we will be in Kamwokya 1&2, Kololo 1,2,3&4, then Monday we will cover Mengo, Old Kampala, Shauriyako, Nakasero 1,2,3& 4 and finally Tuesday we will finish with Industrial area, covering different areas including Civic Center," tycoon Rajiv said.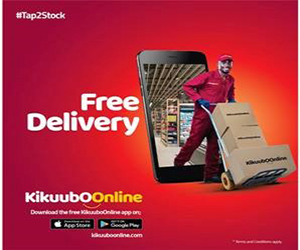 The items distributed include maize flour, beans, sugar, soap among other essential items for home consumption.
#TheSpyUpdates
#Let'sKickCodiv19OutOfUg.