By Samuel Opio
World Wrestling Entertainment (WWE) fans suffered a huge shock as Universal Champion Leati Joseph Anoaʻi alias Roman Reigns made a heart-breaking and emotional revelation about his deteriorating health condition due to his long battle with leukemia.
Reigns made an official statement about his illness during the live telecast of the WWE's RAW event. He has also forced to give up his championship belt after not being able to compete further at the big stage in world wrestling and entertainment (WWE).
The four-time world champion told his millions of fans that he had been diagnosed with the disease 11 years ago but was in remission. But he says the leukemia has returned which means he can no longer 'be that fighting champion'.
The father-of-three said he felt like he 'owed an apology' – but the wrestling world has rallied in support of the Florida native.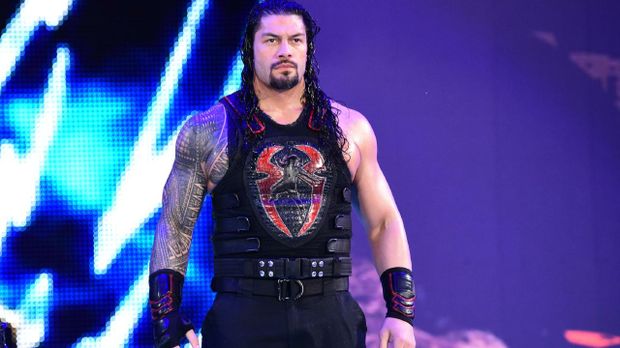 Addressing the crowd, the 33-year-old said: "I feel like I owe everyone an apology."
"For months, maybe even a whole year, I've come out here as Roman Reigns and said I'd come out here every week, that I'd be a fighting champion, that I was going to be consistent, that I was going to be a workhorse — but that's all lies. The reality is, my real name is Joe and I've been living with leukemia for 11 years. And unfortunately, it's back. The leukemia is back and unfortunately, because it's back I can't fulfill my role; I can't be that fighting champion. And I'm going to have to relinquish the universal championship," the Universal Champion added.
"I am coming back because I want to show all of you, the whole world, I want to show my family, my friends, my children and my wife, that when life throws a curve ball at me, I am the type of man that will stand in that batter's box, I will crowd the plate, I will choke up and I will swing for the fences every single time. Because I will beat this and I will be back and you will see me very, very soon," he continued.
Reigns has main-evented Wrestlemania and won the Royal Rumble during his WWE career.
Reigns is a four-time world champion having held the WWE World Heavyweight Championship three times and the Universal Championship once. After Reigns' surrender, the new champion will be crowned at the Crown Jewel pay-per-view on November 2. Braun Strowman will take on former champ Brock Lesnar for the championship title.
Leukemia is cancer which starts in blood-forming tissue, usually the bone marrow. It leads to the over-production of abnormal white blood cells, the part of the immune system which defends the body against infection.