By Spy Uganda
The Speaker of Parliament Rebecca Alitwala Kadaga and Kyadondo East Member of Parliament Robert Kyagulanyi aka Bobi Wine, have both sharply disagreed with President Yoweri Museveni's directive to Ugandans to wear masks made by Nytil, because it is the only factory that manufactures the approved standard of masks.
During his 14th National Address on COVID-19 held on Monday evening, Museveni directed that Ugandans aged 6 years and above must wear face masks when in public places and at all times, as a way of preventing the spread on Coronavirus.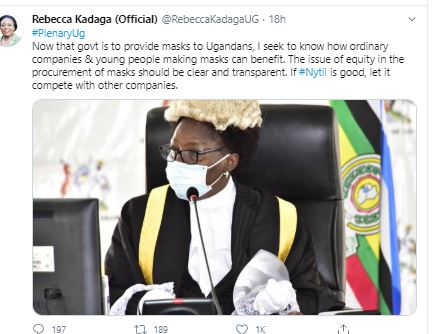 He however noted that with time all the other locally made masks will phased out and all Ugandans will be required to wear masks made by Nytil and that they will be distributed to Ugandans free of charge during the next two weeks.
However, Bobi Wine and Speaker Kadaga do not agree with Museveni and they have since each given their respective opinions about this matter.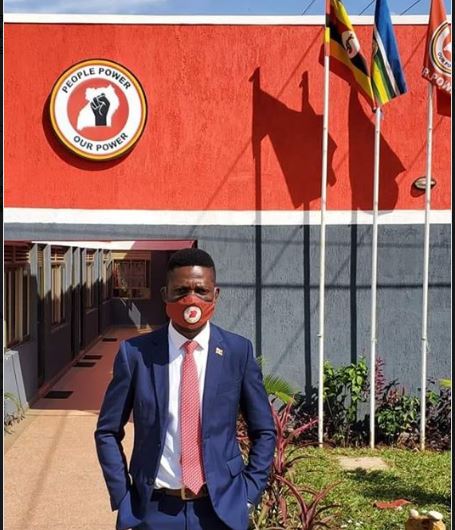 On her part, the Speaker said thus on Tuesday; "Now that govt is to provide masks to Ugandans, I seek to know how ordinary companies & young people making masks can benefit. The issue of equity in the procurement of masks should be clear and transparent. If #Nytil is good, let it compete with other companies."
Commenting about the same matter, Bobi Wine, whose People Power movement has already procured millions of branded masks for Ugandans, said thus;
"Despite Museveni's directive about masks made by Nytil, experts from the World Health Organisation reveal that all masks, even those made locally, so long as they are made out of cotton, can help in preventing the spread of Coronavirus.
We understand that we are currently in an economic crisis and people will not be able to afford those masks from Nytil. So we continue to advise you, just like the Health Minister rightly did recently; we urge people to make their own masks as they wait for those from government."
He thereafter launched the People Power branded masks and said they will be free given out to all villages in the country such that every Ugandan will get at least one.