By Spy Uganda
The Ministry of Education and Sports has finally banned all performances and entertainment concerts from schools till further notice. According to the statement issued by the Ministry, students have turned from the agenda of constructive co-curricular activities to immoral activities, which is completely unacceptable.
The above is a prayer answered for some parents and government officials who have been campaigning for such a ban noting that it was ashaming seeing schools hiring artists who give pupils/students sexually arousing performances while dressed skimpily as if they are on "night- road-duties".
Artists like Winnie Nwagi, Sheebah Karungi, are some of those who have been a topic when it came to erotic and sexually arousing performances in schools.
Now, in the Ministry's statement, head teachers and principals of government and private secondary and primary schools have been warned against hiring secular artists anymore to perform at their schools.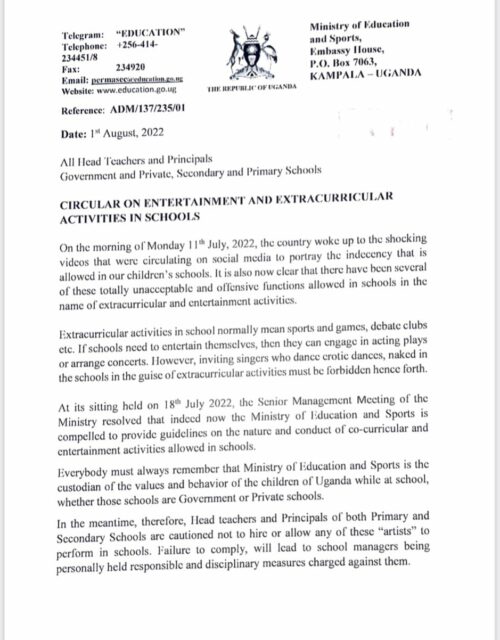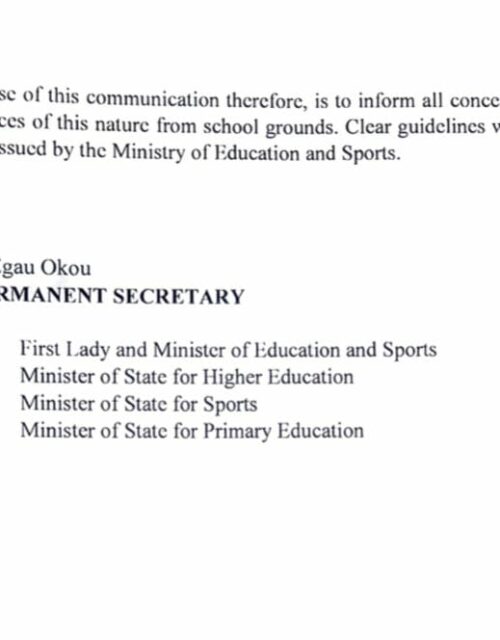 "In the meantime, therefore, Headteachers and Principals of both Primary and Secondary Schools are cautioned not to hire or allow any of these "artists" to perform in schools. Failure to comply, will lead to school managers being personally held responsible and disciplinary measures charged against them," Ministry states.
It adds, "The purpose of this communication therefore, is to inform all concerned to ban performances of this nature from school grounds. Clear guidelines will soon be officially issued by the Ministry of Education and Sports,"
According to the Ministry, extracurricular activities in school mean sports and games, debate clubs, among others but not Winnie Nwagi or Sheeba Karungi erotically performing before pupils.