By Spy Uganda
Ministry of Health officials have detained the first Coronavirus patient after the expiry of his 14 days in quarantine.
The patient, whose identity has since been concealed, but was only identified as a Male, resident of Kagugube Zone, in Rubaga, a Kampala suburb, was apprehended and taken into isolation at Entebbe Grade B Hospital, on March 21st, 2020, after he tested positive for Coronavirus (COVID-19)  with signs symptoms . He had bypassed testing at Entebbe International Airport and managed to reach his home, where he mingled with some family members.
His family members were also subjected to medical tests but their results came out negative.The Ministry of health has been constantly updating the nation about how this Patient responded positively to medication and that his health was improving.
However, after the expiry of the 14 days, when the family members tried to inquire about when their loved one will be released from quarantine, MoH officials revealed to them that he cannot be released, because he is still being monitored.
Dr Richard Kabanda, an official in the MoH said Monday morning that this is not a suspected case but a confirmed case, hence he cannot be allowed back into the community before he is completely cured, because patients at not given time limits the way it is with those suspected.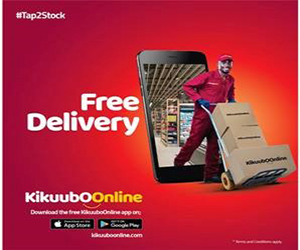 "The COVID-19 Patients are not given any particular time  limits when they are put in quarantine. It is only the suspected cases that are given a monitoring period of 14 day," Dr Kabanda said.
He added that unlike various social media rumours that have been going around, Uganda has only 52 cases of Coronavirus.
This comes shortly after the ministry of Health announced Sunday that 4 new Coronavirus patients had been confirmed in Uganda.
Here below a statement from the Ministry of Health about the new cases;