By Spy Uganda
The motorised Military Police on Monday morning arrested 10 Policemen and 6 Uganda Peoples Defence Forces (UPDF) soldiers, over allegations of torturing Ugandans under the guise of implementing Presidential Directives on Coronavirus (COVID-19).
According to Police spokesperson Fred Enanga, the suspects, who are currently in custody include: Richard Barenzi, Opio Augustine, Okello Bosco, Richard Sentamu Sergeant Charles Musasizi, Odong Joseph and others.
Enanga said that "The suspects were arrested for flogging and torturing Ugandans during the implementation of the curfew and presidential directives on fighting Coronavirus."
He added that the suspects will be paraded in court on Tuesday to face various charges.
This however comes at a time when several Ugandans, among them journalists, are complaining of being brutalised by LDU, Police and UPDF soldiers pretending to enforce Presidential Directives during the Coronavirus Lockdown.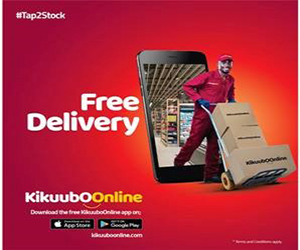 For instance Perez Rumanzi, journalist in western Uganda, is currently admitted to hospital nursing injuries he sustained after being brutalised by LDU and UPDF soldiers over the weekend as he was in the field doing his work.
Several other journalists working for various media houses across the country also decried the brutality being unleashed unto Ugandans by security forces.
Some of the afflicted Ugandans include; Saul Mwesigwa, a businessman dealing in timber from Kakabara Village, Kakabara Sub-county in Kyegegwa District. He was seriously beaten and injured on Sunday night by LDUs as they 'enforced' presidential directives on night curfew. He lost a national ID and a mobile phone to the brutal LDUs who found him seated at the veranda of his house.
However, there are several other victims, although many fear lodging complaints with the police, reason why during his national address about Coronavirus on Friday night, President Yoweri Museveni urged Ugandans to report all misbehaving security officers to Lt. Col. Edith Nakalema, who heads the State House Anti-corruption Taskforce.