By Benjamen Emuk

MTN Uganda has entered into Agreement with Cinema Magic with effect from July 25 2018 to sponsor the premiere of the most anticipated movie 'Fallout' at a high-level event held at Cinema Magic, Metroplex Naalya.
A Paramount Pictures film, Mission: Impossible is a series of American action films based on the television series of the same name. The series is produced by stars like Paula Wagner, J. J. Abrams, Tom Cruise as Ethan Hunt, an agent of the fictional Impossible Missions Force (IMF) and directed by Christopher McQuarrie.
The Movie follows the missions of the IMF's main field team under the leadership of Hunt, who is forced to take over after the team is betrayed from within the first film. The series focuses on Hunt as the lead character as opposed to the ensemble cast structure of the television series.
"When an IMF mission ends badly, the world is faced with dire consequences. As Ethan Hunt takes it upon himself to fulfill his original briefing, the CIA begins to question his loyalty and his motives. Hunt finds himself in a race against time, hunted by assassins and former allies while trying to prevent a global catastrophe."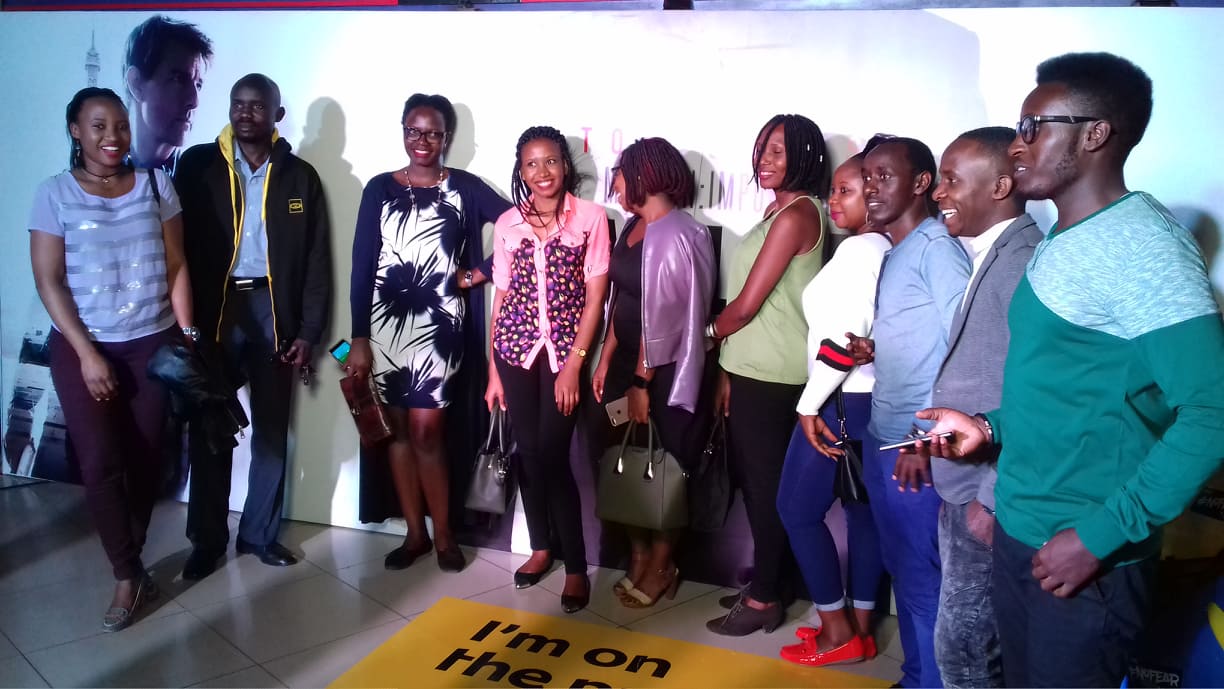 The series becomes the 20th -highest-grossing film series of all time, with a worldwide gross of over $2.7 billion to date. Mission: Impossible – Fallout which is the film's sixth and most recent series was released in July 2018.
"Ethan Hunt, on the other hand, isn't a superman. The stunts have gotten more daring, but not more improbable, and the action isn't (just) dependent on explosions and gunfire. 2015's Mission: Impossible -Rogue Nation pushed Hunt literally to the limits of human endurance, with him ultimately succumbing to the fact that his brain needs oxygen and passing out, nearly dying. That acknowledgement that Hunt does have physical limits would never make it into the 2000s-era Die Hard movies. To be sure, this is an action movie, so suspension of disbelief is key, but the stunts are also rooted in reality, with Cruise famously said to perform many of them himself."
The movie delivers what no other action franchises can -the promise that the ante will be raised with every installment.
Filming of Fallout was done in United Kingdom, New Zealand, Norway, United Arab Emirates and Paris from April 2017 to March 2018.
"Fallout" is perhaps considered the most consistently good action franchise of all time, with it achieving the rare feat of getting better with age since its 1996 debut.
"Fallout" was first premiered in Paris on July 12, 2018 and is scheduled to be released in the United States of America on July 27, 2018.well, MTN made it possible for Uganda to be the 2nd country to premiere it in the whole World.
The screening of "Fallout" premiere was witnessed by celebrities and invited guests from Uganda's media, movie and entertainment scene before the World wide official release.
The partnership between MTN and Cinema Magic will see the MTN Pulsers enjoy half price movies on Mondays