By Our Reporter
Kampala: Popular musician John Kasadha aka John Blaq has caused a massive uproar amongst the motorsport fraternity after he joined champion rally driver Rajiv Ruparelia's Fans Team, in the wake of the Jinja Rally, which will be held on Saturday and Sunday, March 6-7th, 2020.
The Jinja Rally will mark the second round of this year's National Rally Championship after the Mbarara rally.
This website has established that John Blaq on Thursday reached out to city businessman Rajiv and pledged to offer all the support he could to Team Rajiv.
It should be noted that Rajiv participated in the 2020 National Rally Championship opener in Mbarara but was unable to finish the rally after dropping out on the second day due to a mechanical fault.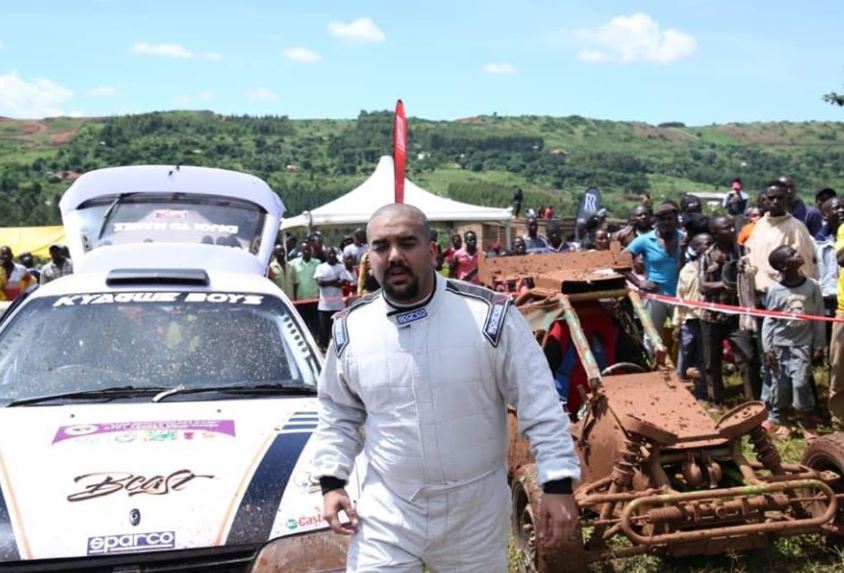 Duncan Mubiru 'Kikankane' together Musa Nsubuga driving a Mitsubishi Evo X won the rally.
But Rajiv, together with Enock Olinga in their Volkswagen Polo Proto had taken over matters on day one after posting 13 seconds ahead of others, with 13 minutes, 17 seconds and 74 microseconds in the number one position.
However, on the final day, things didn't go on well with them after their vehicle broke down and hence they couldn't proceed with the race,
But Rajiv has since vowed to make a mega comeback at the Jinja Rally, because his Volkswagen Polo has since been worked upon and it's now ready to roar.
It is for that reason that John Blaq and several other prominent Ugandans have since joined Rajiv's Fans base, so as to drum up more support for him during the Jinja Rally.
Rajiv, who is the Managing Director of the Ruparelia Group of Companies, said recently that one of his biggest ambitions is winning the National Rally Championship (NRC) and the Africa Rally Championship (ARC).
Popularly known as 'Double Trouble' by his rally team and fans, Rajiv, when asked when took on such a nickname, said that; "Because we wanted to come in and cause some trouble on the rally scene. So we thought about a name Ugandans would love to shout out. It was about the fans; what will they remember, what will stick in them? How do we become a household brand? So next time we go to the rally, they will remember Double Trouble. We didn't like a complicated name."