By Spy Uganda
Kampala: Former Vipers SC coach Edward Golola has promised to bring back glory to his new club Tooro United, calling his appointment by the club 'a wise decision'.
Golola was unveiled as Tooro United's head coach on Wednesday afternoon for an undisclosed period of time ending weeks of speculation on where his next appointment would be.
The soft-spoken tactician was quick to point out the challenge that lies ahead as far as rebuilding a club that was in tatters last season is concerned, before reassuring his bosses that he is a winning coach.
"I thank the president of Tooro United Football Club for the wise decision to appoint me and the working team," Golola said in his first press conference.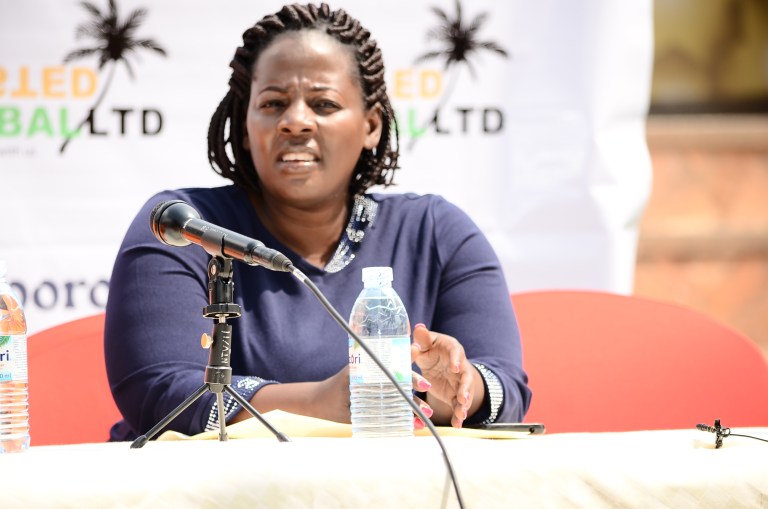 "We are aware it is a challenging job, but we shall work together to achieve our objectives."
"I am a winning coach and the recruitment exercise started immediately to beef up the team," he added.
Golola was sacked by Vipers in January 2020 following defeats to rivals SC Villa and a shock elimination from the Uganda Cup against lower-division rivals Kajjansi United.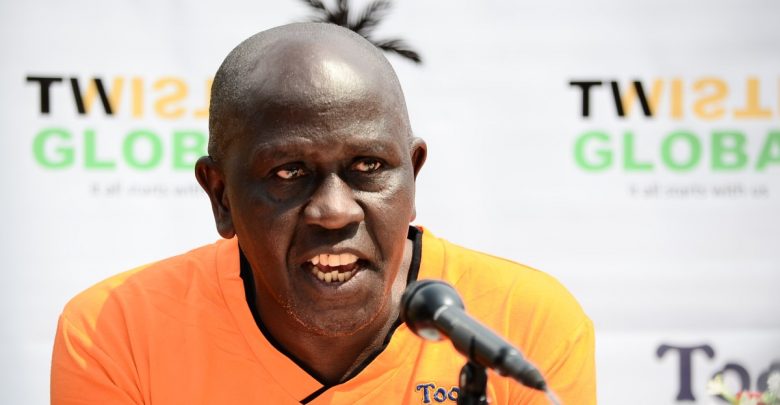 Tooro United were themselves entangled in both managerial and technical problems throughout last season as they finished bottom of the Uganda Premier League, winning only six of their 25 games.
The club changed ownership three times, from founder Smart Obedi to businessman Godfrey Galabuzi – who had a bitter fall out with then head coach Wasswa Bbosa before the coach resigned – before the current owner, Alice Namatovu took over at the start of the second-round last season.
Tooro's ownership conundrum came off the back of their best season where they finished fourth during the 2018/19 season.
The club shall seek to rise again from the second division after they were relegated from the top flight last season.
Club chairman Namatovu has promised Golola and his team support, stating that they have 'confidence in Golola and his team' as they plot an immediate return to the Premier League.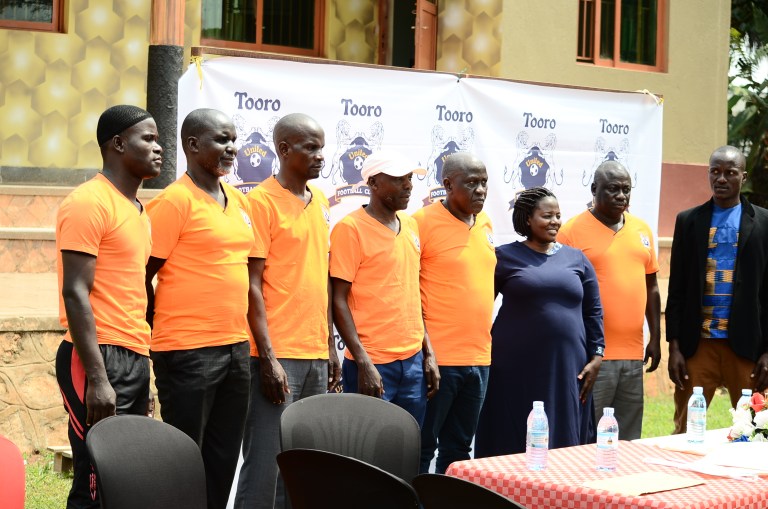 "We have a lot of confidence in Edward Golola and his team. We want to assure them that we shall give them all the confidence. We thank the fans who have stood by the team," Namatovu noted.
Golola will be assisted by Simon Ddungu, with Moses Oloya who worked with Golola at Vipers joining as the goalkeeping coach, while Jamada Magaasi and Fred Kasekende will be the fitness and junior team coaches respectively.
Golola's immediate task will be to assemble a team that will fight for promotion, with the club facing a massive player exodus as only 12 players are remaining from last season's squad.
Tooro United technical team:
Head Coach: Edward Golola
Assistant Coach: Simon Ddungu
Goalkeeping coach: Moses Oloya
Fitness Coach: Jamada Magaasi
Junior Team coach: Fred Kasekende.
About Tooro United.
Tooro United F.C. is a Ugandan football club from Fort Portal playing in the top division of Ugandan football, the Ugandan Super League.
The club was founded in 2007 as Soana F.C. and played at the Kavumba ground in Wakiso. 
In 2018, the club's chairman, 'Smart', Smart who hails from the Tooro region of Uganda, decided to move the team to Fort Portal where it plays at the 1000 seater capacity Buhinga Playground.