By Andrew Irumba
Uganda Council on Foreign Relations (UCFR) on Thursday held discussions on Uganda's foreign policy and analyzed both the opportunities and challenges involved in the country's relationship with other countries especially those from Europe and the West in general.
The discussions that were held at Uganda's luxurious Fairway Hotel were spearheaded by the Council's Executive Director Amb. Katana Francis, Council Chairman Gen. Ivan Koreta, Minister of State for Foreign Affairs (Regional Co-operation) Hon John Mulimba, Fairway Hotel's Managing Director Azhar Jaffer who is a proud member of the Council's Board of Trustees, among others.
Minister Mulimba at this event blasted the homosexuals noting that Africa is independent and free to design policies that favor her cultural values and norms.
The minister's anger was triggered by the recent decision by the World Bank to halt loans to Uganda in revenge for the recently passed Anti Homosexuality law.
"These people came here and told us that our traditional religion was evil and satanic. So they switched our mind to their book called the bible which openly condemns homosexuality and we accepted because we realized it was somehow protecting our African values but to my surprise, these confused people are now here making noise trying to force us to abandon our culture and embrace their hell of homosexuality, Uganda will not succumb to your pressure," noted Minister Mulimba.
The Council's ED Ambassador Katana expressed joy over Uganda's smooth relations with several countries citing that this has bolstered the growth of the country's exports adding that this will soon help Uganda achieve its objective of being economically independent.
According to Uganda's Ministry of Finance, Planning and Economic Development, in March 2023, the country exported merchandise worth $674.54 million, which represented a 93.0 percent increase when compared to $349.44 million exported during February 2023.
At this same event, the Council applauded Mr. Azhar Jaffer for hosting the Council's activities and for all other sacrifices he makes in favor of Uganda's social economic transformation.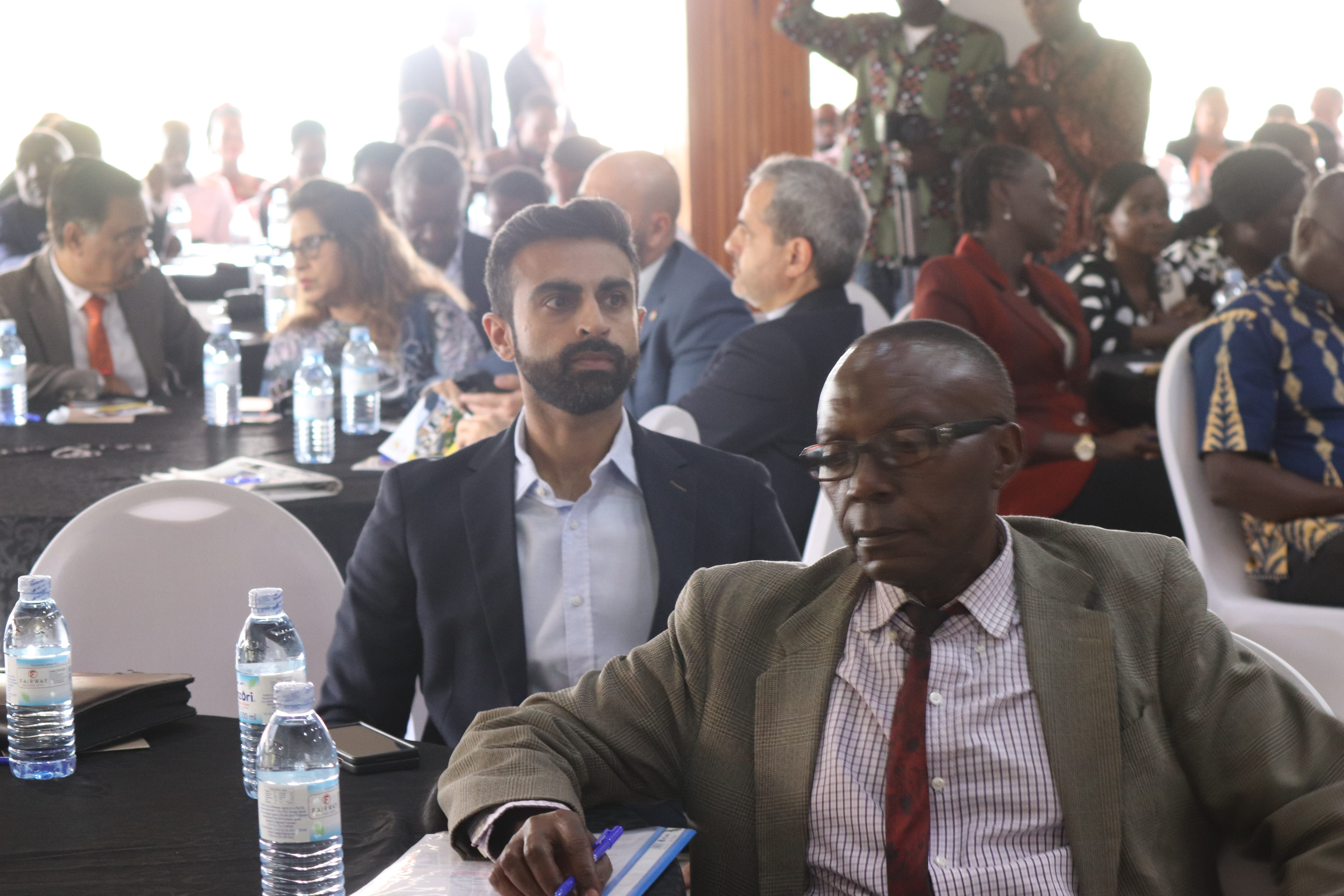 About Uganda Council on Foreign Relations
The Uganda Council on Foreign Relations, a membership organization was established to address the need for independent and non-partisan research and analysis of Uganda's foreign and development options.
They do the above under the vision; An Independent, leading non-partisan Centre of Excellence for the promotion of foreign relations and policy dialogue and research.
Mission: Provide a non-partisan membership Centre for networking and policy advocacy, knowledge development and through discussions, research, and publications focused on Uganda's foreign policy issues.
Objectives; The overall objective of the Uganda Council on Foreign Relations (UCOFR) is to provide a non-partisan membership centre for interaction, networking, the development, and sharing of knowledge.
UCFR's specific objectives are:
To provide a platform for the promotion of foreign policy debate and advocacy.
To be an academic and intellectual resource for members, scholars, policy makers, the private sector, and government and non-government organisations.
To undertake prospective research on key foreign relation issues that can be disseminated and published locally and internationally;
To provide a space for mentoring and supporting young scholars.
They carry a couple of activities among them including;
Seminars
Symposia
Research Proposal Writing
Member networking events
Establishing collaborative research partnerships, locally and internationally
Developing a mentoring and a sponsorship program to support students and young scholars
See Pictorial Below