By Spy Uganda
Kampala: Huawei, a leading global ICT solutions provider, has today kicked off the one week intense seeds for the future training through online and live broadcast sessions from 7th to 11th September 2020.
The technology company is set to train 37 top ICT students recommended from the various universities of Uganda in areas of Internet, Virtual Reality, Big Data, Cloud, Artificial Intelligence and 5G related courses.
READ ALSO: Huawei Fulfils Its Pledge To MAK As It Donates ICT Study Equipment Worth Billions
According to the Huawei Public Relations Director Mr. Gao, the training will last for one week and shall be conducted online where students will be studying while at their respective homes.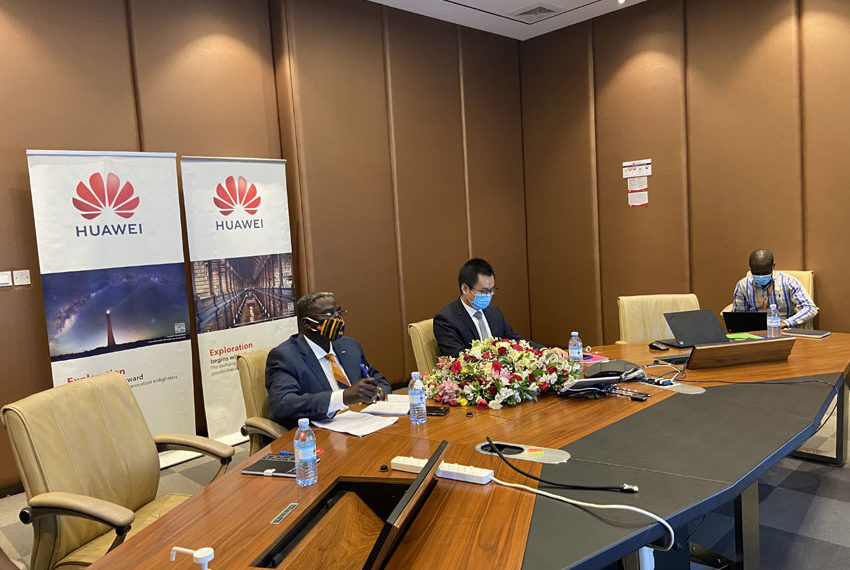 "During this one week's program from 7th to 11th September, the students shall be trained and nurtured in the latest technological trends such as 5G and cloud computing among so many others.
We hope that the students utilize this chance to learn for free so that they can translate from seeds to trees and forests that shall be of great importance to Uganda and its ICT Sector. We shall provide them with all the necessary logistics such as data, airtime to keep online," Mr. Gao said.
READ ALSO: Huawei Launches 'Sky Seeds' Program 2020 To Empower Ugandan Youth With Technology Skills
However, the Uganda's deputy head of missions to China Mr. Henry Mayega, who was the chief guest at the program opening ceremony on zoom noted that Seeds for the Future is an initiative China is using as a vehicle for technological transfer to the world, Africa and Uganda in particular
"The Seeds for the future project comes to facilitate the technological transfer by way of boosting ICT Usage and capabilities in Uganda, Africa and the world at large. I can only say that Huawei is helping to further cement the superb and robust Sino-Uganda relations with strong foundations," Mr Henry Mayega said.
READ ALSO: Huawei Overtakes Samsung, Apple As World's No.1 Smartphone Supplier
Sino-Uganda
Sino-Uganda is already employing over 800 Ugandans in Pearl Light Technologies which manufactures LED bulbs, Ubon Personal Care which manufactures washing detergent, and Victoria Cables (electric cables), Kyoga textiles (making socks).
READ ALSO: Huawei Advises Banks To Digitalise Operations To Build Resilience And Sustainable Growth In Post COVID-19 Era
Sino-Uganda Industrial Park is one of 22 state-level industrial parks in Uganda, which were proposed by Ugandan President Museveni and China's Foreign Minister Wang Yi, approved by Uganda's Ministry of Finance, organized and constructed by the Tian Tang Group. Since its launch, the project has won great attention and support from the governments of China and Uganda.
The park is located in the Mbale City, eastern part of Uganda, it covers an area of 2.51 square kilometers, 220 kilometers away from Kampala, 65 kilometers from the Kenyan border.
It is also adjacent to the standard gauge railway project, the transportation extending in all directions is very convenient and the location is traffic hub from Uganda Inland to Mombasa port in Kenya .
The terrain in the park is flat and surrounding labor force is sufficient, electric high-voltage line is in place and the water resources are abundant, the telecommunications and the network are all covered.