By Spy Uganda
A renowned pastor in Jinja district who was arrested by security forces over the weekend, has reportedly been released  from Nalufenya Police, where he was tortured severely, because of his links to People Power movement leader Robert Kyagulanyi aka Bobi Wine.
 Pastor Andrew Muwanguzi, who is head of the Busoga Sub-region People Power Informal Sector was released on Monday morning from Nalufenya Police Station after he was arrested by Security Forces on Saturday night from his home allegedly under the Command of the Jinja Resident District Commissioner  (RDC) Eric Sakwa and brutally beaten to near death.
Pastor Muwanguzi told his believers shortly after being released that he suspects the arrest was prompted by his links to People Power movement and its leader Bobi Wine.
However, other sources indicate that he was arrested over allegations of abusing the person of the President.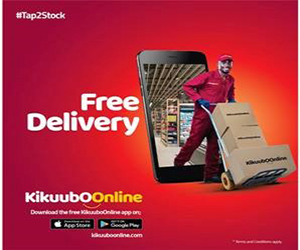 Pr. Muwanguzi was Sunday April 5th, 2020, given police bond by Nalufenya police to allow his family rush him to hospital for medication after being badly beaten and tortured on Saturday night for allegedly defending Bobi Wine's intention to contest for President.
According to our sources in Jinja, it all started when Pr. Muwanguzi floored RDC Sakwa during a political talk show on 87.7 Baba FM known as 'Council Yaiffe' which airs every Saturday from 10am to midday day.
The radio is owned by NRM's Jinja Municipality West MP Moses Balyeku.
The people who were part of the radio show which was moderated by a one Kalyowa were; RDC Sakwa, Pr. Muwanguzi, Namayingo deputy RDC Majid Dhikusoka and Pr. Tom Ngobi.
For starters, Dhikusoka, the Jinja district NRM chairman, was appointed Deputy RDC Namayingo District in June 2018.
Pr. Tom Ngobi of World Revival Centre Church is a  staunch NRM mobiliser  who hosted President Museveni in October 2019 during the second anniversary celebrations of the church held at Main street Primary School Jinja, at which Museveni donated Shs100M to Pr. Ngobi's church.
So three guests on the radio talkshow were NRM sympathisers against one, Muwanguzi, from opposition.
 Sakwa, a renowned former UPC stalwart, started by using abusive language against Bobi Wine allegedly referring to him as ganjaman.
Sakwa is said to have continued insulting Hon. Kyagulanyi as 'Bobinjaga', in a deliberate effort to annoy Muwanguzi.
On his turn, Muwanguzi ridiculed Sakwa as a very low class individual who is totally nothing compared to Kyagulanyi a member of parliament and  presidential material. 
Those close to Muwanguzi say, Sakwa got bitter and threatened to shoot the Pastor, only to be cooled down by deputy RDC Dhikusoka. 
Although he denies this, insiders put it to RDC Sakwa that after the radio talkshow, he drove to police to open up a case against Pr. Muwanguzi, accusing him of using the talkshow to allege that COVID-19 is not in Uganda, which is a misleading message that faults President Yoweri Museveni, who last week issued directives aimed at mitigating the spread of the pandemic.

"Pr. Muwanguzi was off tipped by a friend at police about Sakwa's plot to see him arrested to which he replied that it is ok, let them find me at my home," a source privy to the matter revealed.
It is said that at around 7:00pm on Saturday evening, Muwanguzi received a call summoning him to police 'over some matters' but he refused to go, saying it was too late for him to leave home, citing curfew announced by the President.
However, a few minutes later,  his home was raided by security men who dragged him out of his house, bundled him into a waiting Super Custom and drove off.
"Inside the car, I was beaten so much,  went through all kinds of torture and when I asked them why they were killing me, none responded until I lost consciousness. I realized a day later that I was dumped in Nalufenya Police cells," said Pr. Muwanguzi who is now out of coma but still hospitalised, with torture marks and wounds all over his body.
Opposition leaders in Jinja have condemned Sakwa's act saying, if he can't manage a mutual debate on radios, let him turn down the invitation.