By Spy Uganda
Contrary to most elite ceremonies, culture was highly honored as the family of Mr Emmanuel and Esther Tayebwa Rutamwebwa of Ankole gave away their beloved munyarwanda-munyankore daughter Phiona Nayebale to Hon Fred Mukasa Mbidde, the Vice President of the Democratic Party and former EALA member of Parliament representing Uganda.
READ ALSO: Mbidde's Ugx2B Wedding To Attract Regional & International Diplomats, Password For Bachelor's Party Is 'KowTow'
The event held at Afro Park Hotel, Muyenga attracted both international and regional diplomats and famous tycoons. Also, the event attracted top politicians like former EALA Speaker Martin Ngoga, Haruna Kasolo the State Minister for Microfinance, Hon Nobert Mao the DP President dubbed Minister of Justice & Constitutional Affairs, and Uganda's EALA MP Hon. Siranda Blacks Gerald.
Others who couldn't miss the multimillion event are Spy Uganda's CEO dubbed Pan African Pyramid Chairman and Founding Speaker Andrew Irumba Katusabe and Gen John Mateka.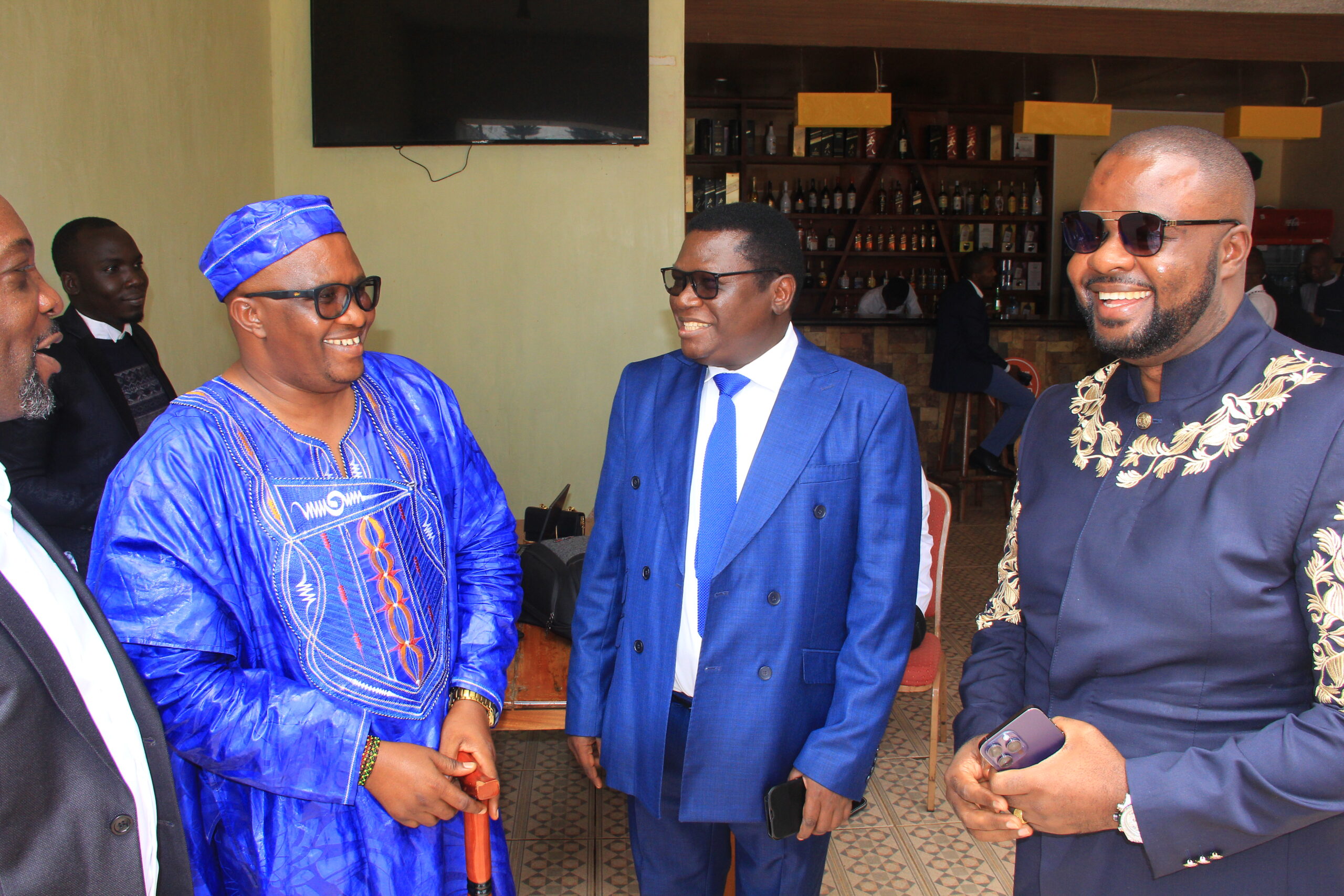 To some of our readers who may be knowing less about the Give Away Ceremony best known as okuhingira in Kinyankole-Kinyarwanda culture, this is a time when the bride is officially handed over to the groom's family.
READ ALSO: Mukasa Mbidde's UGX2B Wedding Budget Out As City Tycoons Kowtow UGX1B On Account Ahead Of Friday Launch!
During the ceremony, the parents of Phiona provided material support in the form of gifts to their daughter to assist her settle in her new home. The most important of the gifts was omugamba which comprised various items.
The omugamba stands for the long stick where the various items are suspended during transportation and display. The gifts are put on a stick to save the carrier's time and energy by transporting all the items at once.
Some of the items on the omugamba that were given to Phiona as she officially and legally heads into Mbidde's marriage included;
Ebyanzi (milk pots), the wooden vessels made of smoked black wood and covered with beautiful, handmade covers known as emihaiha, woven with sisal and other fibres printed in geometric patterns.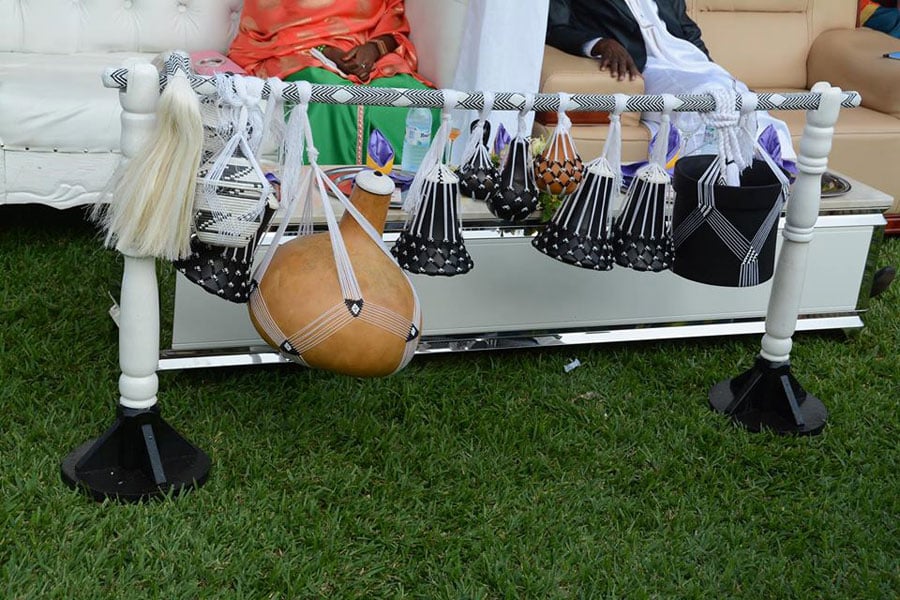 Ekirere, a small calabash used for drinking skimmed milk or preparing yogurt which is known as amakamo.
Ekishaabo (churning gourd), a big calabash used during churning to get ghee.
Engyemeko (A clay pot), a container used for storing warm water for the family head to wash his hands and face.
Eicuba, a wooden container/ bucket used to draw water and fill the drinking trough during okweshera (the time when cows are provided water for drinking).
Rukomyo, a perfume pot used for personal hygiene. It is a pot with three holes where scented herbs are placed and burnt to produce a scented smoke used as perfume by women.
Ekicunga, a clay pot used to fumigate milk pots/ gourds.
Akacwende, a calabash used for storing perfumed ghee which is used as petroleum jelly by women. The ghee in the calabash is mixed with scented herbs to produce a nice scent.
Enkuyo, a broom-like tool made of sisal is used during milking to keep flies away from the cow while milking.
Emboha, a rope made of sisal that is used to tie the hind legs of a cow during milking.
Enjoy The Pictorial Below