By Spy Uganda
The construction of the unique 4400-seater Speke Resort Convention Centre is proceeding as planned, according to Ruparelia Group. The facility is set to be opened in mid January 2024 ahead of major meetings/summits to be held in the country in the same month.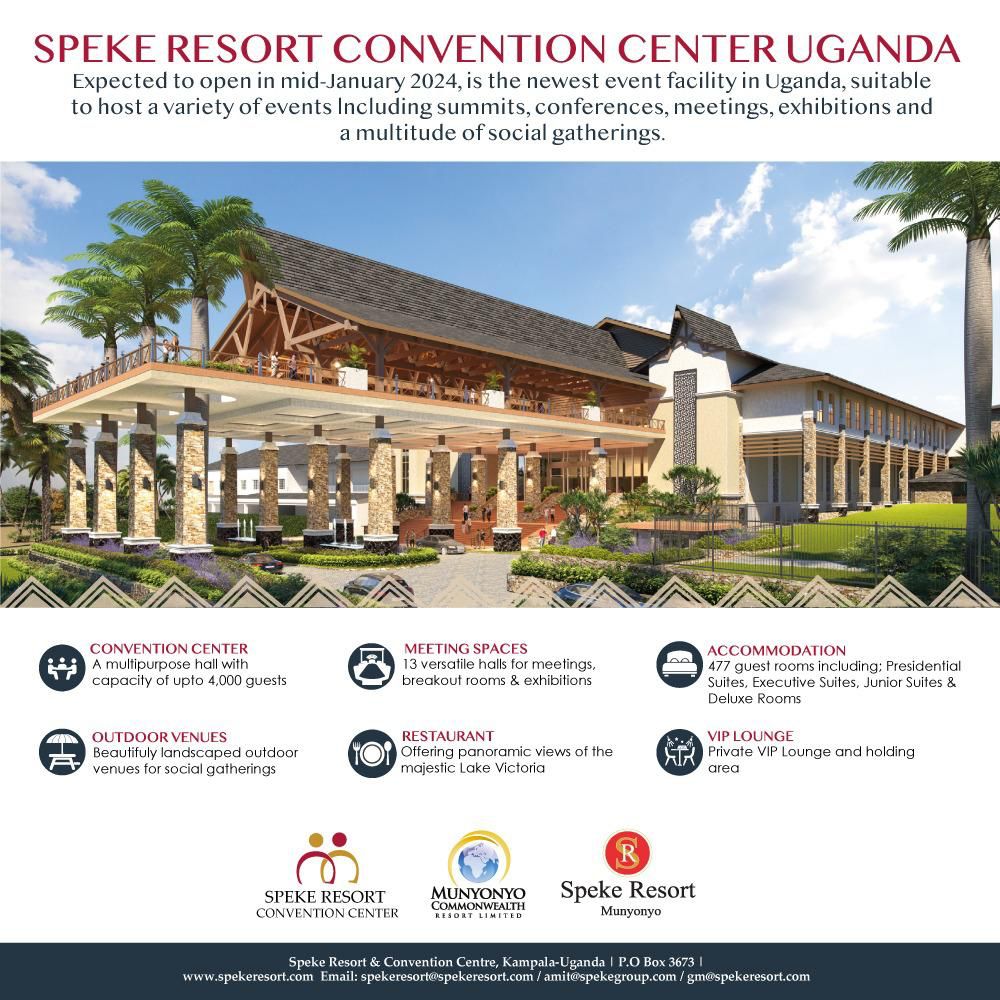 The facility is a collaborative effort between Ruparelia Group and the Uganda Development Corporation (UDC). Its state-of-the-art build will not only host the two events, but also enhance Uganda's Meetings, Incentives, and Conferences & Exhibitions (MICE) potential and competitiveness moving forward.
The first event to be hosted at the facility will be the 19th Non-Aligned Movement (NAM) Summit. The Non-Aligned Movement is the second largest grouping of states worldwide after the United Nations, and it is a forum of 120 countries that are not formally aligned with or against any major power bloc. It is concerned with advancing the interests of developing countries.
This will be followed by G77 China which is the Group of 77 at the United Nations, a coalition of 134 developing countries, designed to promote its members' collective economic interests and create an enhanced joint negotiating capacity in the United Nations.
Speke Resort Convention Centre, together with the luxury resorts; Speke Resort Munyonyo and Munyonyo Commonwealth Resort, the properties provide Uganda's hospitality sector with around 40 indoor meeting and banqueting facilities of varying sizes, with the capacity to host up to 19,000 people, along with several outdoor venues.