By Spy Uganda
Court has ordered Umeme to cough Ugx500million in damages to a 7yr child who was electrocuted by sagging power wires, something court saw as negligence from the power suppliers.
The saga started in May 6, 2017 when the child was electrocuted while at his parent's home in Kasange Ward, Kyengera Town Council, Wakiso District.
The minor instituted the suit through his friend, Mr Mike Katende.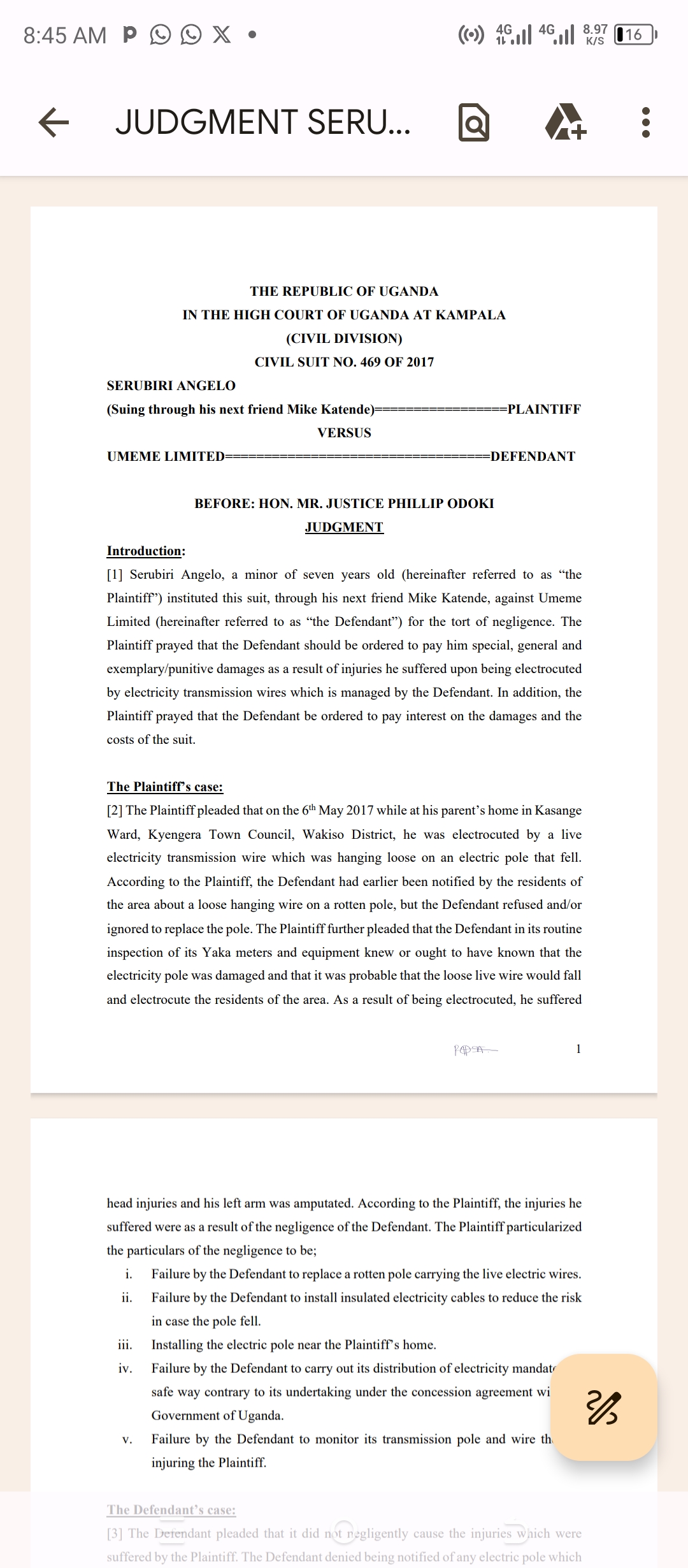 High Court judge Phillip Odoki on Wednesday this week ruled that Umeme was negligent when it failed to ensure that the electricity transmission wire that had become loose in the child's neighbourhood had quickly been removed, thereby electrocuting him.
"I have considered the fact that as a result of the electrocution, the plaintiff was flanged several times in the air, he hit his head on the ground several times, he suffered trauma and grievous bodily harm on various parts of his body, which included sustaining grievous harm on his scalp (head) and his left dominant arm was amputated at the shoulder," ruled Justice Odoki.
He added:"Although the physical injuries healed, the plaintiff will continue to suffer mental distress for the rest of his life and he will not be able to do certain things on his own. I therefore consider that general damages of Shs500m is appropriate in the circumstance."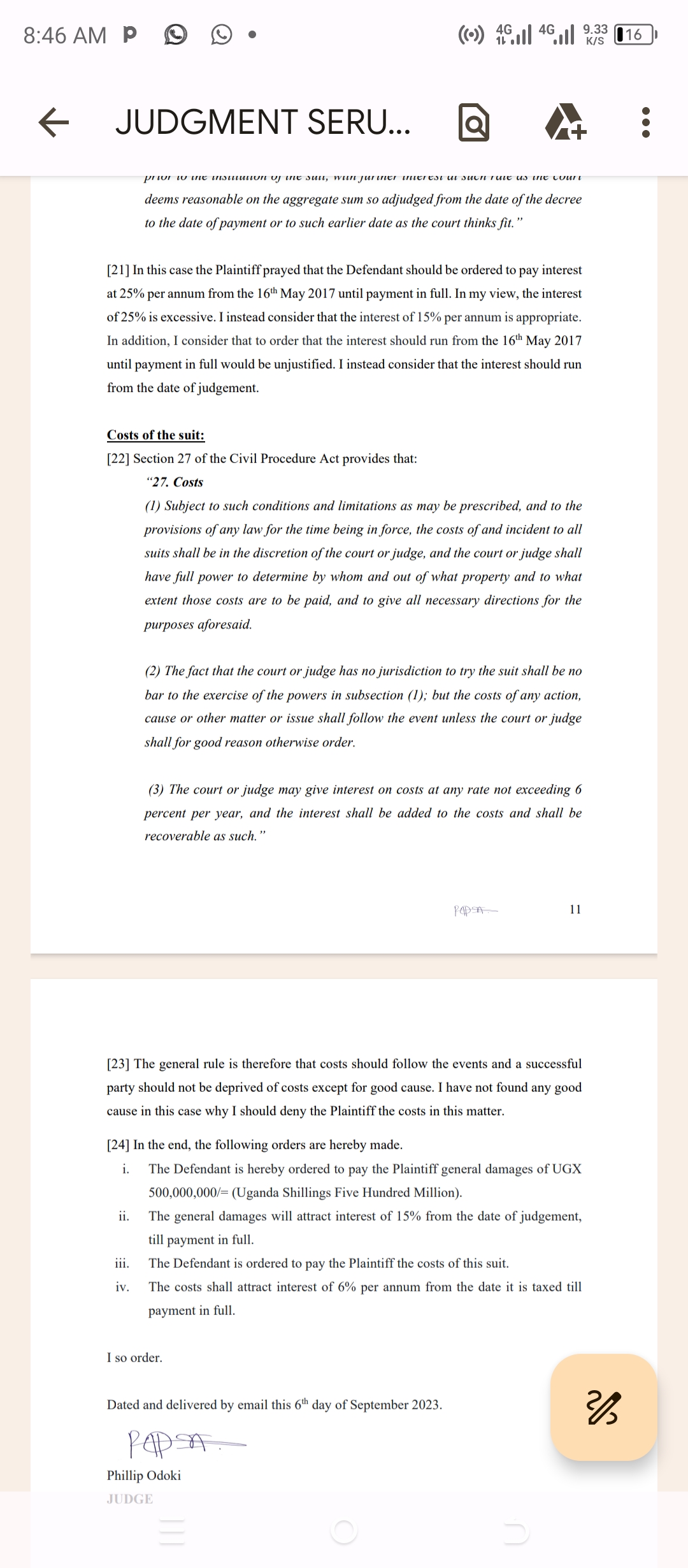 Further in his ruling, the judge ordered Umeme to pay costs of the suit and also an interest of 15 per cent per annum until payment of the damages in full.
The minor, in his pleadings, had sought for Shs6b as compensation on grounds that he will need a complete prosthetic arm which costs $100,000 (Shs366m) and that he would need about four of them in his natural life time, bringing a total of Shs1.4b but court only awarded him Ugx500m.
These come at a time when Umeme is just counting months to quiet Uganda after HE Yoweri Kaguta Museveni refused to renew its contact that will be expiring in 2025.
Below Is The Full Ruling
JUDGMENT SERUBIRI ANGELO VERSUS UMEME