By Spy Uganda 
A dynamic wave of jubilation and camaraderie swept through Kampala Parents' School on August 26th, 2023, as the campus transformed into a pulsating arena of athleticism and unity. This wasn't just a regular sports day; it was a testimony to the transformative power of sports in nurturing well-rounded individuals. If you're a parent seeking the best for your child, keep reading to discover why Kampala Parents' School is your ultimate choice for a holistic education.
Imagine a vibrant tapestry of house colors – Kob, Lion, Leopard, Rhino, Crane, and Elephant – each representing a team of young athletes hungry for victory. The air buzzed with excitement, cheers reverberated, and an electrifying energy charged the atmosphere. From the adrenaline-pumping 800-meter race to the thrilling obstacle course challenges, students showcased not just their physical prowess, but their unwavering determination to shine.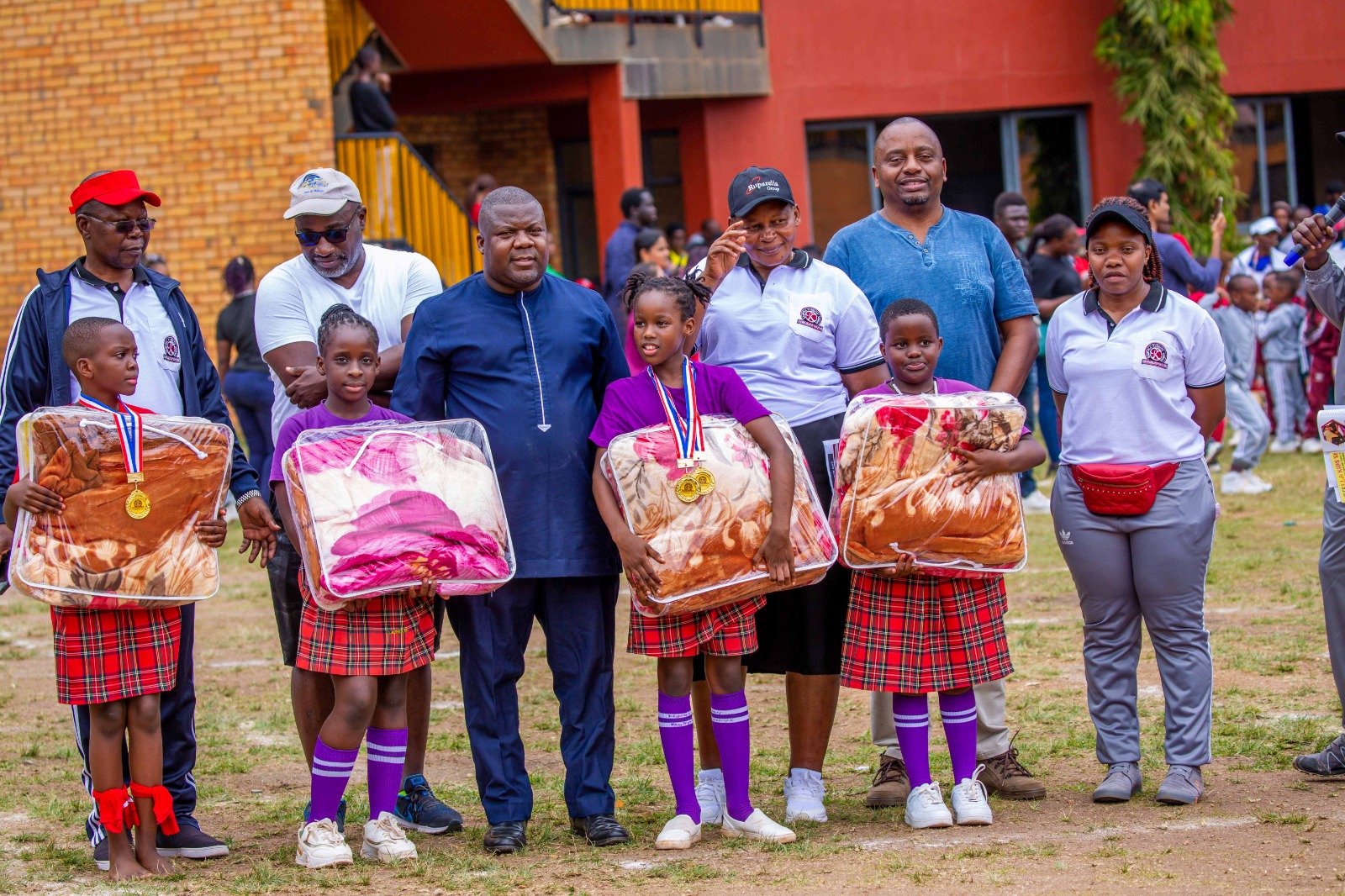 Let's cut to the chase – the spotlight on achievement! The KOB house reigned supreme with an awe-inspiring 637 points, followed closely by the LION house with a formidable 611 points. The LEOPARD house secured a proud third position with 603 points, while the RHINO house powered through with a solid 597 points. The CRANE and ELEPHANT houses demonstrated sportsmanship and resilience, adding their unique flair to the competition.
Now, brace yourself for the VIPs! Dr. Isabirye Paul, a pillar in public health, and SPC Frank Mwesigwa, a stalwart in counter-terrorism, graced the event. Dr. Isabirye, a parent within the school community, commended the seamless blend of sports and academics. "Sports nurture education in primary schools," he affirmed, underlining the comprehensive benefits that such an approach entails.
SPC Frank Mwesigwa echoed the sentiment, noting, "Being part of this grand showcase of talent and sportsmanship not only connects us with the public but also amplifies the spectrum of services we offer." His presence spotlighted the event's significance, emphasizing its role in building a strong community and endorsing an all-encompassing approach to growth.
Enter the visionary, Ms. Daphine Kato, the headteacher who steers this educational ship. With gratitude, she saluted the parents who entrust their children's dreams to Kampala Parents' School. Beyond academics, Ms. Kato championed the school's commitment to nurturing unique talents from a tender age. She credited Dr. Sudhir Ruparelia and Mr. Rajiv Ruparelia for their unwavering dedication to students, parents, and educators.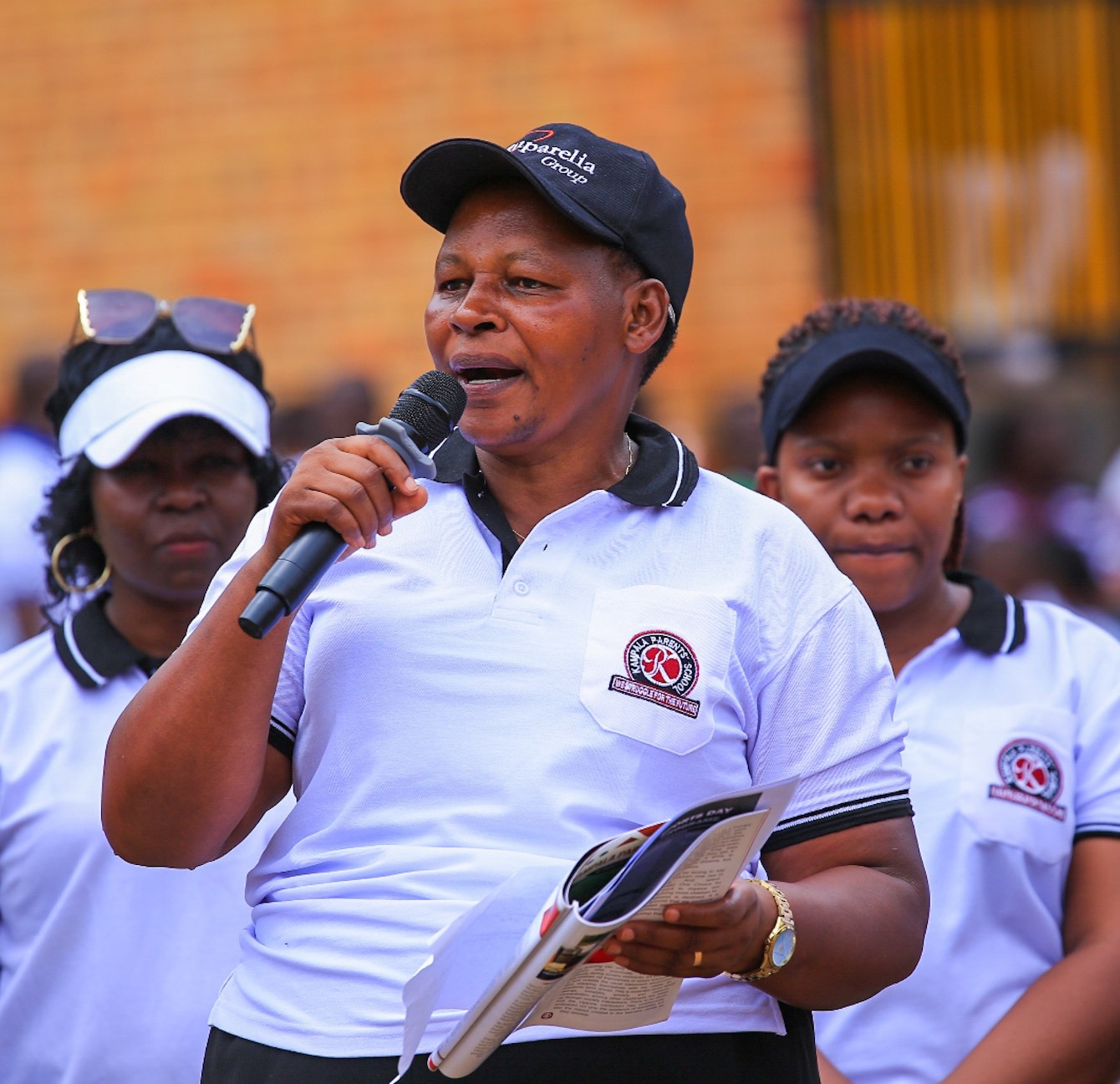 Hold onto your dreams, because the journey has just begun! Ms. Kato extended a warm invitation, announcing that Kampala Parents' School is ready to welcome more curious minds into its fold. The school's philosophy, exemplified by events like this impactful sports day, celebrates the multifaceted education that molds responsible, innovative citizens.
In conclusion, the Kampala Parents' School sports day wasn't just a showcase of athletic prowess; it was a testament to the school's commitment to holistic growth. With prominent guests, unwavering parental support, and a vibrant sense of community, the event showcased the diverse advantages of sports in shaping young minds and celebrating achievement. So, parents, if you're seeking excellence, it's time to make the move and join the ranks of Kampala Parents' School. Embrace a transformative journey where academics meet athleticism and where your child's potential finds its true North.