By Spy Uganda
A Uganda Peoples' Defence Forces (UPDF) Air Force helicopter has crash-landed in Karamoja sub-region, says Defence Spokesperson, Brig Gen Felix Kulayigye adding that the incident happened on Saturday July 29, 2023, at around 1640hours.
In a press statement, Kulayigye says the incident happened at Nadiket village, located about 5km West of Moroto Barracks, in Loptuk sub country in Moroto district.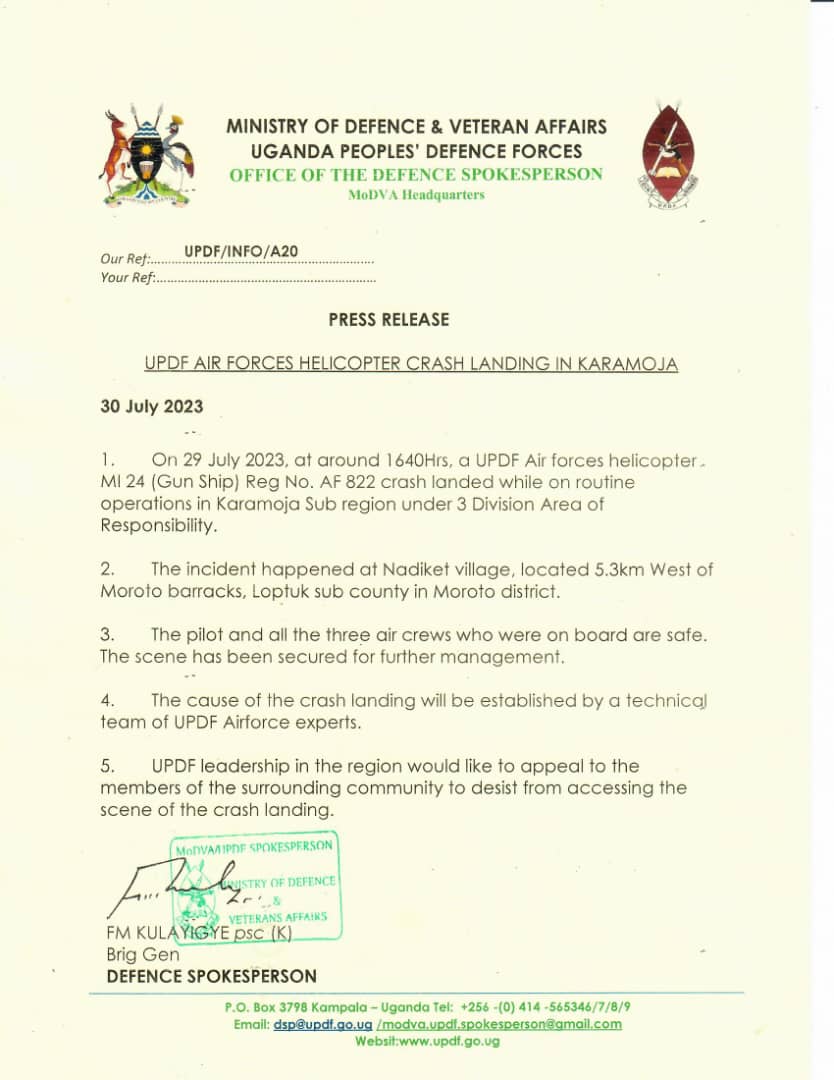 He says the MI 24 (Gunship) Reg No. AF 822 crash landed while on routine operations in Karamoja sub-region under the 3rd Division area of responsibility.
Kulayigye adds that the pilot and all the three aircrew who were on board are safe and the scene has been secured for further management.
The army appeals to the members of the surrounding community to desist from accessing the scene of the accident to avoid interfering with investigations being conducted by a technical team of UPDF Airforce experts.