By Spy Uganda
Kampala: In a bid to give back to its loyal customers as the festive season draws closer, Uganda's leading online shop, Kikuubo Online has announced a whole month of discounted shopping and mouth-watering deals dubbed Black November running from 1st  to 30th November 2022.
To ensure that you get the best shopping experience in the comfort of your home or office, Kubuubo online says they do free deliveries to your doorstep when you shop for goodies above UGX100k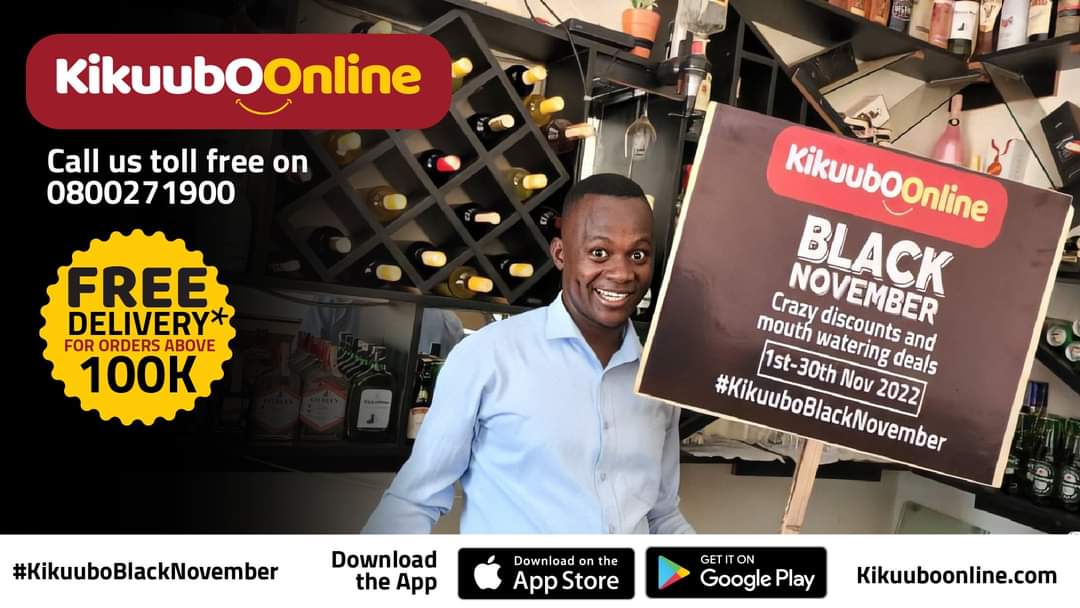 Kikuubo Online is an online wholesale Business to Business (B2B) and Business-to-Consumer E-commerce (B2C) online supermarket platform built for individuals, homes, Duukas, mini markets & organizations to buy goods with great value.
Now, you can get ready to shop or stock up on a variety of items for Christmas from Kikuubo Online.
Remember that with Kikuubo you don't have to line up for goods or make unnecessary movements when a phone can do all the walking with just a tap to order.
With a fleet size of 30 vehicles and counting, Kikuubo Online has the capacity to deliver to areas of Kampala, Mukono, Wakiso and Entebbe.
You simply need to download the free Kikuubo Online app from either the Google play store or Apple app store or visit their website at www.kikuuboonline.com and make your order or call them on 0800271900 toll-free.