By Spy Uganda
Kampala: The Uganda Civil Aviation Authority (CAA) has imposed a ban on the use of mobile phones and other personal devices while on duty at Entebbe International Airport.
According to CAA, the use of personal phones and other devices by Airport staff while on duty has continued unabated despite consequent security and safety concerns.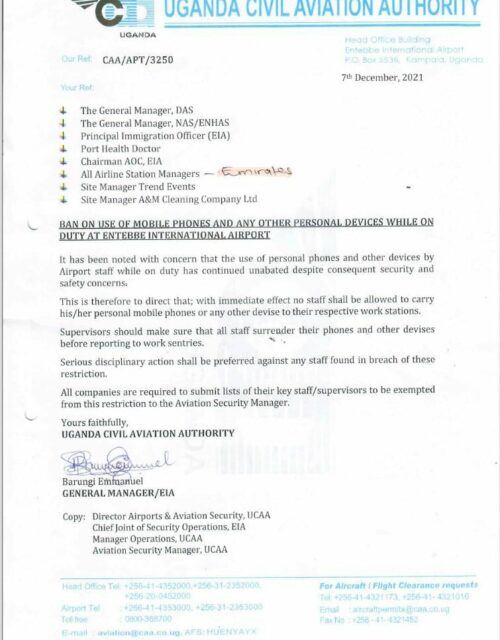 "This is therefore to direct that; with immediate effect, no staff shall be allowed to carry his/her personal mobile phones or any other device to their respective work stations," CAA statement partially reads.
CAA has since ordered supervisors to make sure that all staff surrender their phones and other devices before reporting to work sentries.
"Serious disciplinary action shall be preferred against any staff found in breach of this restriction," warns CAA.
"All companies are required to submit lists of their key staff/supervisors to be exempted from this restriction to the Aviation Security Manager," adds the statement.