By Spy Uganda
Kampala: Several spots and streets in Kampala were over the weekend flooded with posters of the Attorney General William Byaruhanga, Counsel Timothy Masembe of MMAKS advocates and property Mogul Karim Hirji, alleging that the trio connived to steal property belonging to late Nanyonga Ziba also known as Charm, who is Karim's departed wife .
The posters, which were posted on several Kampala streets including along Wampewo Avenue, Kololo, Kampala Road and other streets, portrayed the trio as evil and heartless, greedy men who are suppressing orphans of the late Ziba Charm, after they allegedly connived and grabbed her property before selling it and sharing the proceeds worth billions of shillings.
The posters come at a time when Ziba's orphans are accusing  AG Byaruhanga and Masembe  (MMAKS Advocates) of conniving with their stepfather, tycoon Hirji in fraudulent acts of converting and disposing off properties and bank accounts that had been bequeathed to  them by their late mother.
The orphans allege that Byaruhanga, Masembe and Hirji  grabbed three properties in London, a life insurance policy worth 3M pounds, two houses in Bugolobi, two properties in Kololo, two shopping arcades in Kampala, two properties along Mawanda Road and other properties in Nansana and Gayaza.
They also accuse the trio of allegedly taking all Ziba's deposits estimated at $10million from her current and fixed deposit bank accounts in former Barclays Bank now Absa Bank and ICBC Bank in the UK.
Byaruhanga is alleged to have traveled to London during the time Ziba  was hospitalized and obtained her signature which they used to sell off her properties in London and allegedly grabbed deposits on her London bank accounts.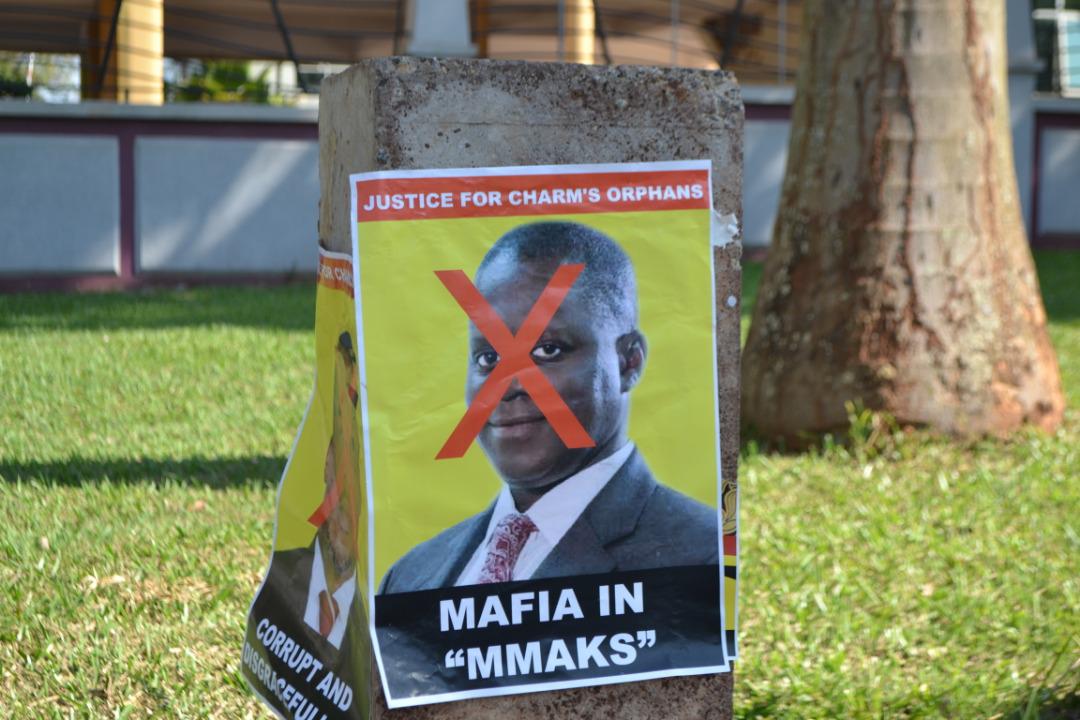 However, the allegations seem to have taken a new twist with the public starting to sympathize with the late Ziba's orphans, something that has attracted civil society groups and individuals who have since joined the campaign to seek justice for Karim's stepchildren.
Last week, the orphans petitioned the Speaker of Parliament Rebecca Kadaga and President Yoweri Museveni to help them get justice in  the matter.
The petition to Speaker Kadaga further alleges that the three men allegedly  forged two wills purporting that they had been left by Ziba, yet the orphans have the original will, something that forced them to file a case in the Family Division of the High Court.
They have also petitioned the Law Council to hold Byarahanga and Timothy Masembe of MMAKS Advocates to account. However, instead of settling the matter, the trio has allegedly opened up a fight against a  one Naddim who lives in the UK, because he  knew much about the properties of Ziba left behind and they have since warned  him never to step in Uganda.
According to our source, Naddim is not the only victim of the duo (Byaruhanga and Masembe's harassment) and threatening, because they were at one time involved in a property wrangle with another deceased Indian only identified as Jay, who according to family sources, died under mysterious circumstances later on.
In addition, the family of the late Kassami is allegedly accusing Byaruhanga of allegedly grabbing some of his properties and  taking over control of his bank Accounts.