By Frank Kamuntu

Namutumba District is today hosting this year's International Labour Day Celebrations.
International Workers' Day, also known as Labour Day in some countries and often referred to as May Day, is a celebration of labourers and the working classes that is promoted by the international labour movement and occurs every year on 1 May, or the first Monday in May.
This year's theme is: "Promoting Positive Work Culture & Ethics At Work."
Chief Muzukulu Hajjat Namyalo Uzeiya the head of the Office of National Chairman Kyambogo has played an active role in the labour day week events and made a couple of donations to various groups in Namutumba.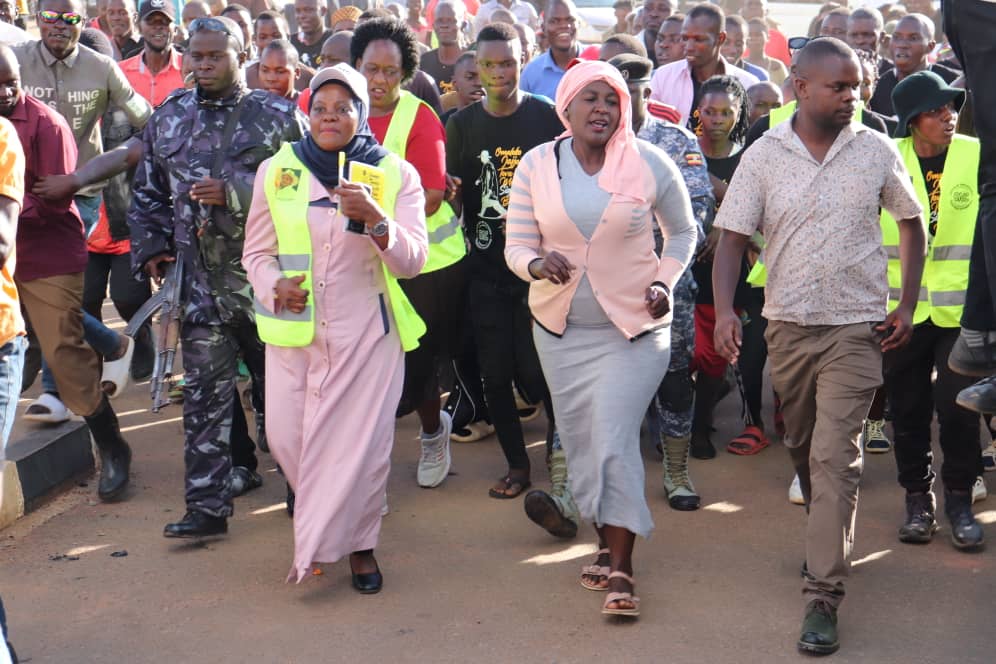 The Arrival Of SPA Hajjat Hadijah In Namutumba District On Saturday
On her arrival in Namutumba District, SPA Hajjat Hadijah was greeted by a group of Museveni supporters clad in Jajja Tova Ku Main T-shirts. She is the brainchild of the slogan Tova Ku Main that seeks to have President Yoweri Museveni on the 2026 ballot.
Baby items and mattresses were given to expectant mothers at Namutumba Health Centre III and more at a public gathering at the district playground.
She also donated branded sewing machines and hair dryers to boost locals in a drive to improve their household incomes.
These are part of President Museveni's plan to empower Ugandans.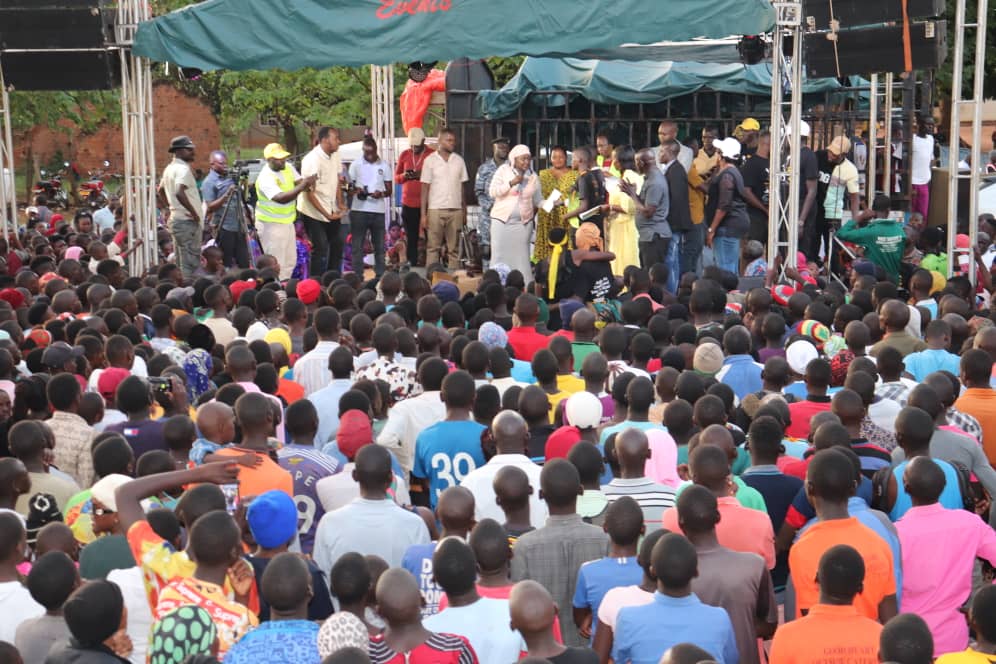 Hajjat Hadija later addressed a mammoth crowd of President Museveni's supporters at the same playground that had just hosted a women's football game.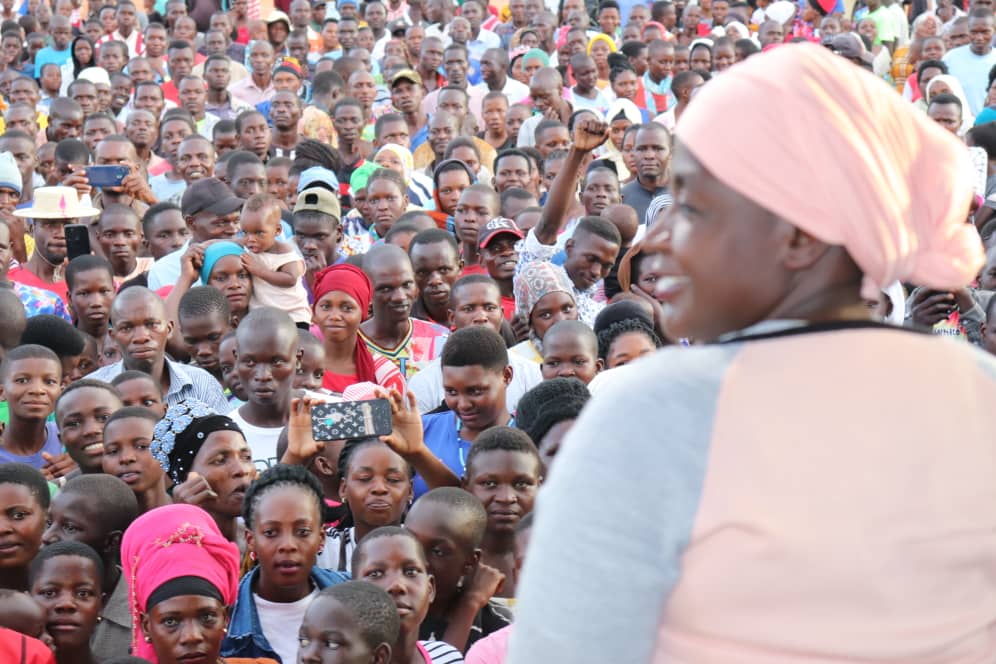 She reassured the residents that President Museveni seeks to empower them in a bid to make poverty history in Busoga region.