By Andrew Irumba
Retired archbishop His Grace Stanley Ntagali has today held prayers for primary seven candidates at Kampala Parents School, during which he blessed candidates preparing to sit for their final Primary Leaving Examinations (P.L.E), slated for Monday next week.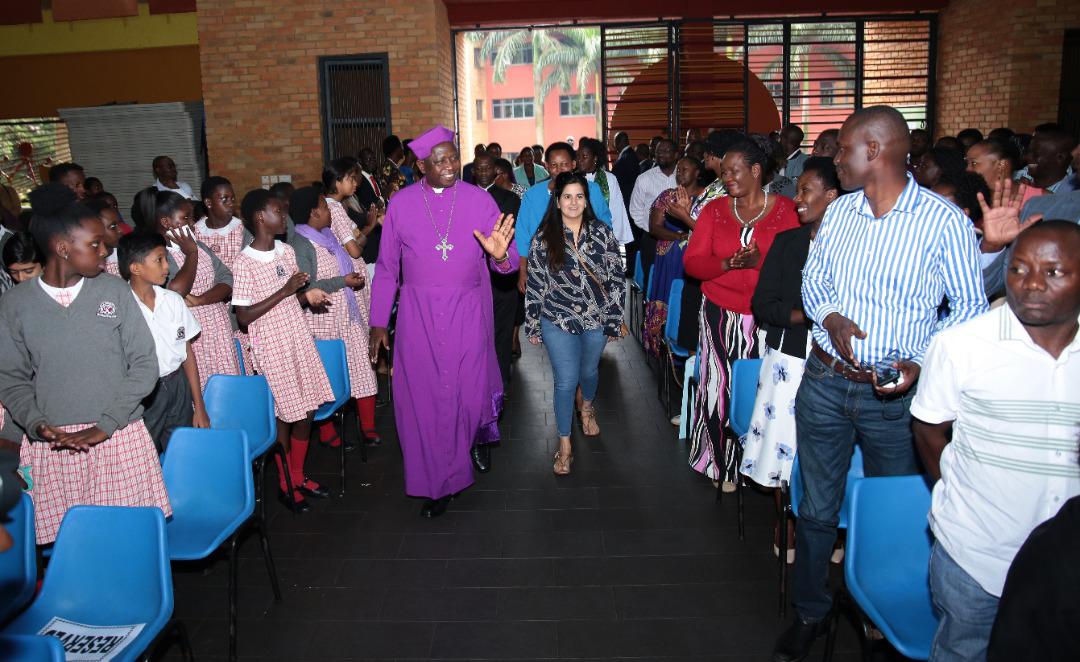 In his speech, the Outgoing Archbishop Church of Uganda urged Churches to continue advocating for Children's Rights.

He also encouraged pupils of Kampala Parents School to put God first and leave everything to Him.

This year's PLE are scheduled to start next week on Monday November 4th and end on Tuesday 5th.
Kampala Parents School recently announced a massive offer, in which they reduced registration fees by up to 60 percent for the 2020 intake.
In the one month offer, each child seeking to join the school will pay only Shs100,000 for the 2020 general interview running from October 19 to November 19, 2019.
For new parents registering, two children will have their registration fees cut up to 40 percent (Shs600,000) while old parents with children already in school will enjoy up to 50% (Shs250,000).
For new parents registering three children enjoy 50% (Shs750,000) while those registering more than three children will their registration fees massively reduced to up to 60%.
The Lugogo By-pass,Kampala based School is one the Education centres owned by money bags, Dr. Sudhir Ruparelia and is a mixed,day primary school.