By Andrew Irumba
Maj. Gen. Sabiiti Muzeyi, the Deputy Inspector General of Police, on Saturday morning at 9:00am met with National Association of Broadcasters (NAB) Chairman Mr. Kin Kariisa, who doubles as Next Media Services CEO to harmonize positions on how to go forward if the Fourth Estate will continue covering the lockdown curfew as a result of the COVID-19 scourge.

The meeting was held after security agencies and Media owners/ practitioners locked horns over battering their journalists while on duty, especially at night as they either cover the events pertaining to the implementation of the curfew or while returning home.
During a closed door meeting in Gen Muzeyi's office at Naguru based Police Headquarters, which was out of bounds for media or any other police officer, the two agreed as follows going forward;
1. For Kampala Metropolitan Area, all media houses intending to cover night curfew or any other activities should submit 1 or 2 service branded cars that will transport such key staff working at night.
2- The occupants must have company IDs and National IDs with them at all times.
3- All upcountry stations that intend to work passed curfew hours should have similar arrangements but strictly with their District Police Commanders (DPCs) and Resident District Commissioners (RDCs).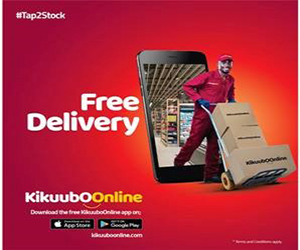 4-Journalists should record the particulars of those officers who brutalise them and report the same to Police leadership for appropriate actions should they be found at fault.
The meeting came at the heels of public criticism of the brutality being unleashed unto journalists by LDU operatives during their line of duty.
Cases of Local Defence Unit soldiers flogging journalists and other Ugandans have been rampant in the media of recent.
During his national address about Coronavirus on Friday night, President Yoweri Museveni ordered LDU operatives and other security forces to stop brutalising Ugandans and entering people's houses at night under the guise of implementing his Presidential Directives on fighting Coronavirus. He infacts termed such rogues as 'pigs and idiots' before he ordered his blue eyed girl Lt.Col.Edith Nakalema to arrest them.
Kin revealed that it was completely becoming hard for media to cover president's addresses that begin from 8 to 9pm yet the curfew Starts at 7pm!
As you have been witnessing,the president's addresses start at 8pm to 9pm, how shall my producers and the whole technical team cover that when they're at home by 7pm? NBS, NTV and others have bulletins at 9pm, others at 10pm like Bukedde TV,how do you expect us to be at home and deliver this news at the same time," Kin wondered.