By Benson Tumusiime
Police Thursday ignored court ruling and accompanied city tycoons Drake Lubega and Hajji Matovu aka younger regain access to the controversial Quarlicel Bus terminal formally known as "Bus Park ya Baganda".
According to a source, police received instructions to help Lubega and younger fully take over the ownership and management of the terminal for which they've been fighting ownership with late Charles Muhangi.
The two parties have been in and out of court since 2006.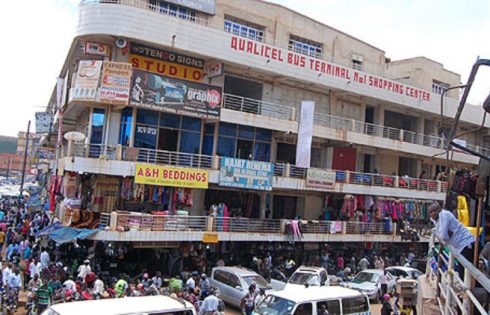 Last year Lubega and Younger closed arcades they own in the city centre in protest to police's refusal to effect a letter reportedly from the office of the Solicitor General recalling eviction orders.
In a November 6 letter written by Ms Charity Nabasa on behalf of the Solicitor General said the orders to carry out the eviction of Mr.Lubega and his agents on the Plot 43 to 47 on Nakivubo Road were made in error.
Last year, president Museveni also summoned the two warring parties to find a lasting solution for the park ownership.
It is reported that the president during the meeting asked Lubega if he could compensate Muhangi which he responded in affirmative.
Late Muhangi had also reportedly accepted to be compensated to leave the park to Lubega.
But Muhangi died suddenly before he got his compensation.