By Brian Bariyo Tumuramye
The coronavirus pandemic is having a huge impact on all of our lives.
Over 10,000 people have now died as a direct result of Covid-19, almost 250,000 people have been infected, and just about everybody has, in some way or another, been affected by it in recent days and weeks.
Many people across the world are currently in self-isolation or lockdown; some people have lost their jobs or seen their hours reduced, panic-buying has seen supermarket shelves stripped bare, and social distancing means we currently can't see our friends and loved ones as much as we'd like to.
But it's vitally important that we all remain as positive as possible and stick together during these challenging times.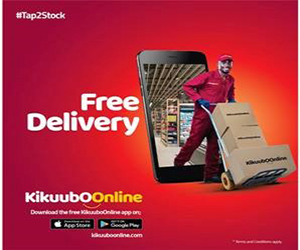 And Europe united on Friday morning as radio stations across the continent played 'You'll Never Walk Alone' in unison.
At exactly 7:45am GMT, radio stations all played the Gerry & The Pacemakers' 1963 classic, which is obviously the famous anthem of Liverpool FC.
Whether you're a Liverpool fan or not, though, this was a spine-tingling moment. It was played on various UK radio stations, including on BBC Radio 2…Some people admitted this rare emotional moment of solidarity and unity brought them to tears…