By Frank Kamuntu 
Ms Banura Sofia Adyeeri, a grand mother to our very own Spy Uganda's CEO Andrew Irumba is dead! Adyeeri Sofia, aged 101 peacefully breathed her last on Thursday night, in her bed in Masika, Buheesi Town Council, Bunyangabu County, Bunyangabu District.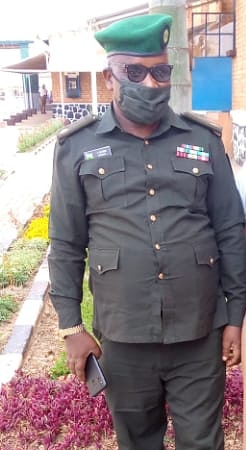 Banura, amusongora was born in Kinyampoma village, Busongora, Kasese District in…
She gave birth to 9 children in total, four of which were twins. One of her only two boys, Maj.Safali Abdul serves in Rwandan Army, Rwandese Patriotic Front (RPF). Maj Safali is among the Ugandans who joined Rwanda army as kadogo and entered Rwanda with Paul Kagame from Uganda who fought against the 1994 genocide,and has since remained there. Kagame participated in Uganda's 1986 guerilla war in Luwero jungles and after the war, he crossed to Rwanda with a number of Ugandan soldiers to wage war against the then sitting Rwanda Government, Maj. Safali was among those that crossed with him.
Currently, three of her nine children have since died including one bundle of twins, Isingoma and Nyakato. However,the other twins, Beatrice Nyakato (64) and Nyangoma Lavice are still alive. Others include; her first born Christine Kemiyondo, (our mother), uncle Irumba Wilson Asiimwe (63), Aunt Kaahwa Violet and Nyakairu John (deceased).
Adyeeri Banura will be buried tomorrow tomorrow Friday 3, December 2021 at 2pm, at Masika Village, Buheesi Town Council, Bunyangabu District. May her soul rest in eternal peace.