By Spy Uganda
Kampala: Wealthy businessman Hamis Kiggundu aka Hamis has closed his accounts in both Diamond Trust Bank Uganda and Diamond Trust Bank Kenya, over allegations that officials in both Banks colluded to steal over Shs29Bn and USD22m about Shs81.6Bn from his Shillings and Dollar accounts respectively.
According to documents seen by this website, tycoon Ham, in a letter dated January 10, 2020, demanded Diamond Trust Bank/Kenya to refund the said money which they fraudulently withdrew from his accounts.
The letter titled DEMAND NOTICE DIAMOND TRUST BANK (U)/Kenya Reference is made to our letter dated 16th November, 2019, clearly terminating all contracts, mortgage deeds and guarantees with Diamond Trust Bank Uganda/Diamond Trust Bank Kenya, as a result of Audit query findings clearly showing that the Bank unlawfully, fraudulently and irregularly without our instructions debited and recovered monies from our accounts, in breach of your contractual obligations which left us with no choice but to terminate all contracts immediately.
The monies fraudulently withdrawn from our accounts were over , above and in excess with a total of Shs29,035,682,682 Billion Shillings unlawfully debited from our Shillings account and 22, 938,582.29 Million unlawfully debited from our United States Dollar account.
These are unclear debits in our accounts statement for the 10 year banking relationship we have operated these accounts.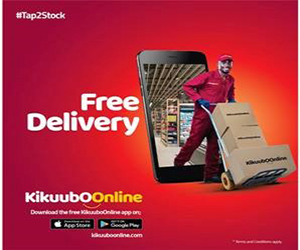 We demand for a full Accounts Figurative Audit, Account Reconciliation and a detailed explanation of the same, otherwise our money should be refunded within five days from now and our Certificates of Title returned.
Failure of which leaves us with no choice but to seek redress from the Regulator, or constitute legal action for Remedies against Diamond Trust Bank Uganda and Kenya, for recovery of these monies.
Your quick response to this regard will be highly appreciated. Attached is a copy of a summary of our independent audit findings."