By Spy Uganda
City mogul Dr Sudhir Ruparelia, the Chairman of  Ruparelia Group of Companies, has revealed that he is donating two brand new vehicles to the Ministry of Health  (MoH) National Taskforce against Coronavirus.
Dr Sudhir made the revelation to our Spy reporter Saturday afternoon,  saying it was in response to President Yoweri Kaguta Museveni's appeal to all factories and companies in Uganda to donate at least one brand new vehicle that would help the National Taskforce in their efforts to combat the deadly Coronavirus (COVID-19).    
During his national address about Coronavirus on Friday night, President Museveni, who said he had already received three brand new Four-wheel drives from a Japanese investor in Uganda, urged other Good Samaritans investing in Uganda to donate vehicles that can be used as ambulances in response to the COVID-19 Pandemic.
He reasoned that since there are about 5000 factories and companies in Uganda, if each of them donated only one vehicle, he would deploy at least 10 vehicles per district to help the Ministry of Health in its response to COVID-19 emergencies across the country.
It is for that reason that Dr Sudhir and the entire Ruparelia Group have decided to donate two brand new Tata Xenon pickups, which will help MoH officials as they execute their duties in the fight against COVID-19.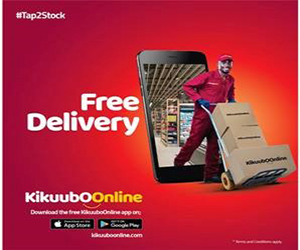 Xenon Pick-Up is a utility vehicle coming from Indian automotive giant TATA Motors. It is a heavy-duty pickup truck with a powerful engine. Xenon comes with a 3.0-litre diesel (2956cc) water-cooled direct injection engine which gives out a maximum power of 114 Bhp @ 3000 rpm and at a maximum torque of 250 Nm @ 1000-2000 rpm.
We have since established that the vehicles will be officially handed over to the COVID-19 Taskforce which is headed by Prime Minister Rt. Hon. Ruhakana Rugunda, at a date convenient to the taskforce.
Prior to donating the pickups, Dr Sudhir, through the Ruparelia Foundation, last week kicked off a campaign of delivering food, water and other essential medical supplies to vulnerable people living in deplorable areas of Kampala after government banned the use of public transport means following a national lockdown in the wake of the Coronavirus pandemic.