By Frank Kamuntu
Preparations for celebrations of the International Women's day 2020 are going on in every country, including Uganda.
The aim of commemorating the day is recognizing and appreciating women's contribution to the development and transformation of the world into a better place for human habitancy.
For that matter, Ms Jane Kasumba, the Chairperson Women in Infrastructure, a civil society organization, revealed that they decided to organise an event a week before 8th March, starting Monday, March 2, 2020, during which they will empower women in Uganda with various skills.
The event that will be held at Sheraton hotel, under the theme 'Africa Bridging The Infrastructure Gaps, The role of Women' and aimed at celebrating women in infrastructural development across Africa.
The event is organised by Tenge, Kenyan Airways, InfraAfrica in partnership with Ambassador MacDella Cooper, a philanthropist, activist and former Presidential Candidate for Liberia and founder of the MacDella Cooper Foundation, an organization dedicated to improving the lives of children and women in Liberia.
While addressing the media, she revealed that she opted to be a partner for this event because women have been left behind and the only way to bring them forward is by educating, and empowering them.
She also revealed that for this event they aim at ensuring that women's legacies are not forgotten and should also be celebrated the way the world celebrates men.
"It's a way to reveal that our continent is not standing on a single leg of men, but rather stands on two legs, that of women inclusive," Ambassador Cooper said.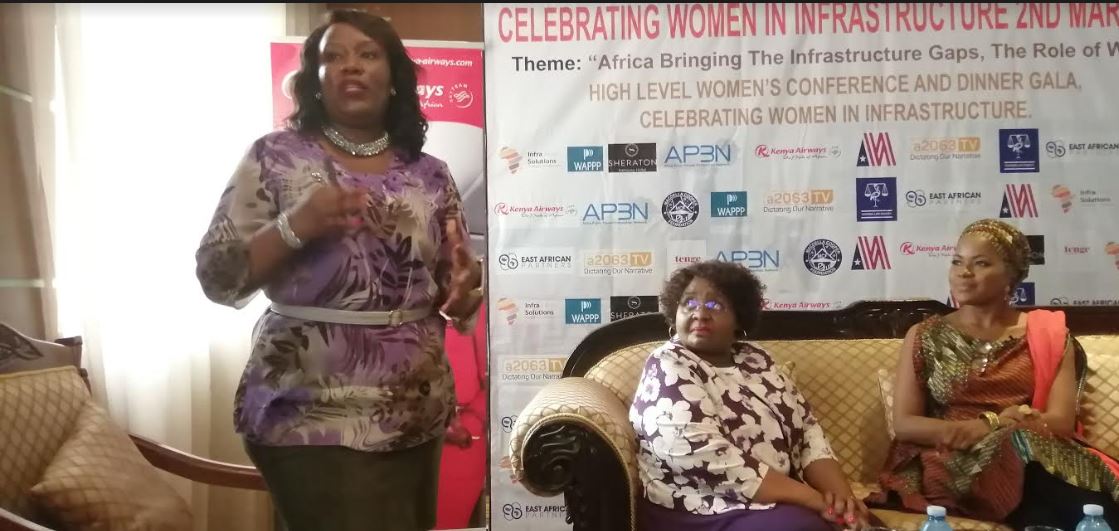 She urged Ugandans to respect women's rights, because it is part of their human rights and noted that since they are mothers of the world, it should be noted that what hurts them, hurts the young generation.
"The beauty of pushing the women's agenda is a concern for all people and so everyone should be concerned about girl power and women emancipation, plus boosting their establishments," she said.
She called upon all women, girls and orphans to not miss this event since they have various suitable sessions for empowering women, including mentorship programs and restoration programs that aim at reshaping people with no hope to change perspectives about their lives, like orphans.
Cooper said that she lost her parents when she was 13 years old and lived as a refugee in camps where her life was revived step by step and today she is who she is.
During the same event several distinguished Africans are to be awarded for uplifting the status of African women, among them HE Yoweri Kaguta Museveni, who will be recognized for promoting Women in Infrastructure, HRH Nabagereka of Buganda Sylvia Nagginda, for great charity work done through Nabagereka Trust Fund Foundation, MacDella for promoting policies aimed at uplifting women in Liberia, late Maj. Naome Karungi for inspiring women in the field of aeronautics, Dr Amina Hersi Moghe for promoting Northern Uganda through Atiak sugar project, Paul Musasizi MD Kira motors for promoting women in automotive.