By Spy Uganda
Uganda Prisons Commissioner Dr. Johnson Byabashaija, his deputy Mr. James Mwanje and the Leadership Code Tribunal Chairperson, Ms. Irene Karugonjo Segawa, are among the newly appointed government officials who were on Monday rejected by the Parliamentary Appointments Committee.
Dr Byabashaija and Mwanje's contracts were recently renewed by President Yoweri Museveni after he reappointed them to their respective positions but this was today rejected by Parliament, after legislators on the Committee cited various discrepancies in their reappointment.
The Committee chaired by Speaker of Parliament, Rebecca Kadaga interviewed the newly appointed office bearers including the Deputy Governor of Bank of Uganda Dr. Michael Atingi-Ego, Director of Public Prosecution, Justice Jane Francesca Abodo and members of the Leadership Code Tribunal.
The appointment of Dr. Atingi-Ego was cleared as the Deputy Governor of Bank of Uganda. He replaced Dr. Louis Kasekende
However, sources who attended the closed door vetting told our Spies that 6, out of the 9 appointees, did not pass the vetting processes.
"Dr. Byabashaija and his deputy were rejected on account of their advanced age which exceeds the required Public Service age of 60.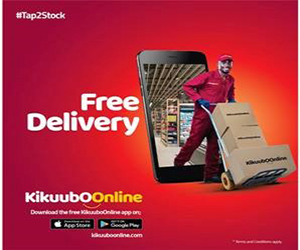 Byabashaija and Mwanje were both born in 1957, which makes them 62 years, hence ineligible for the positions," a source who attended the vetting process told our Spy.
The source added that as a result of the anomaly above, the Committee  decided to write to the appointing authority, President Museveni, informing that him there would be legal discrepancies if the duo is considered by Parliament.
"We resolved to write to the appointing authority to revisit the appointment," said  the source who preferred anonymity.
On the other hand, Karugonjo was rejected as the Leadership Code Tribunal Chairperson designate after she failed to qualify for the job, because the position requires a judge or an advocate of the High Court.
Karugonjo was rejected together with her Tribunal members who include; Okelowange Jane, Bakunzi Didas Mustasha and Joyce Nalunga Birirmumaso.
After their rejection, the Committee resolved to write to the Judicial Service Commission which had fronted their names for appointment.
Meanwhile, Justice Abodo's appointment as DPP was also approved  and she is to replace outgoing Mike Chibita. 
The other new appointee whose appointment was approved is Asuman Kiyingi,  the Deputy Leadership Code Tribunal Chairperson.