By Spy Uganda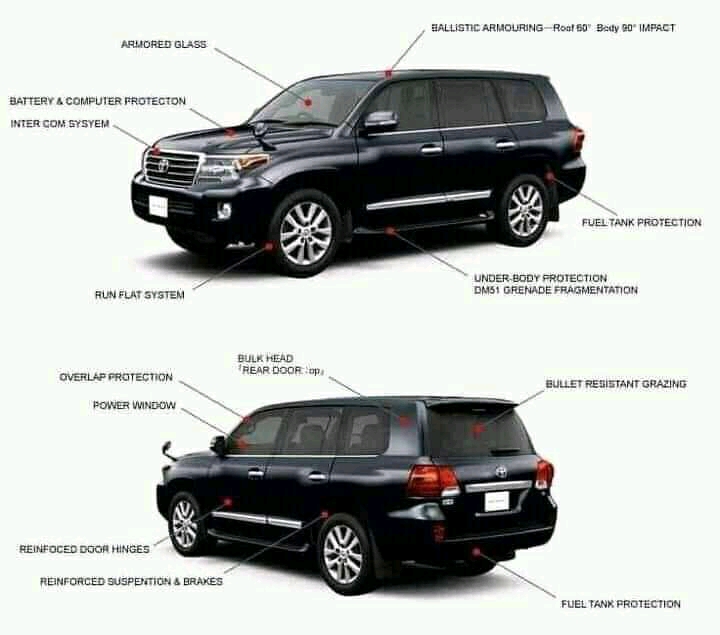 Banana Republic-Nakawa: In a twist of events, the national tax collectors, the Uganda Revenue Authority (URA), has made a U-turn on a former presidential candidate and Kyadondo East MP, who also doubles as National Unity Platform (NUP) president Hon Ssentamu Robert Kyagulanyi aka Bobi Wine and ordered him to return his now controversial armoured swanky monster car for allegedly being under-declared.
READ ALSO: Differentiate Between Armored & Bullet Proof Car: Frank Gashumba Lectures Ugandans About Bobi Wine's Vehicle
TheSpy Uganda reported here a few days ago that the head of state and commander-in-chief of the armed forces Gen.Yoweri Kaguta Museveni had ordered 'heads to roll' at URA of top bosses if they couldn't explain fully how Bobi Wine managed to clear an armoured car into the country without the involvement of security, yet such machines are a preserve of state security agencies, whereby one can only acquire it after security has cleared him or her. Museveni wanted to know how that happened, just that, or someone would lose their job.
READ ALSO: Here Are Rear Features About Bobi's Armored Car That Shocked Security, Detects Landmine 10kms Away
Now, to appease the man from Rwakitura, and to save their jobs, TheSpy Uganda has learnt that URA commissioners sat and agreed to recall the vehicle under the pretext that they didn't know it was an 'armoured vehicle' and therefore it was under-declared and undertaxed! However, our spy there intimated to us that they just want to recall the car and finally hand it over to security since the matter has now turned political.
READ ALSO: Declare It Or Lose It To Government: IGG Threatens Bobi Wine Over Acquisition Of Armored Vehicle
"We shall hand it over to them, let him settle that matter politically since everything about the whole thing is now political. For us we're not political, we were simply doing our job," our spy eves dropped one of the conversations at Nakawa offices on Friday.
However, some staff at URA have since faulted Bobi Wine on the other side, for parading the monster car yet he knew the would-be reactions from the state. They think the man from Magere would have driven his car silently without parading it and causing mayhem. "That man also is real 'kataala' like his song, why did he have to paradise the car yet he knew what's going on apparently? Did he expect that security, once it gets information, would fold their hands on him? Is he a first son, first lady or Gen.Saleh?" A staff wondered on phone.
READ ALSO: NUP Camp On Cloud 9 As Ugandans Gift Bobi Wine Bullet Proof Monster
Now, as we write this, Bobi has only a few hours to voluntarily take the car back to Nakawa for 're-verification and evaluation or the tax collectors will pick it themselves at his own peril! According to the letter seen and attached here, he had up to Friday, February 26th, 3pm to have taken the car back.